Samsung Galaxy Watch 6 Graphite Sport Band (40mm)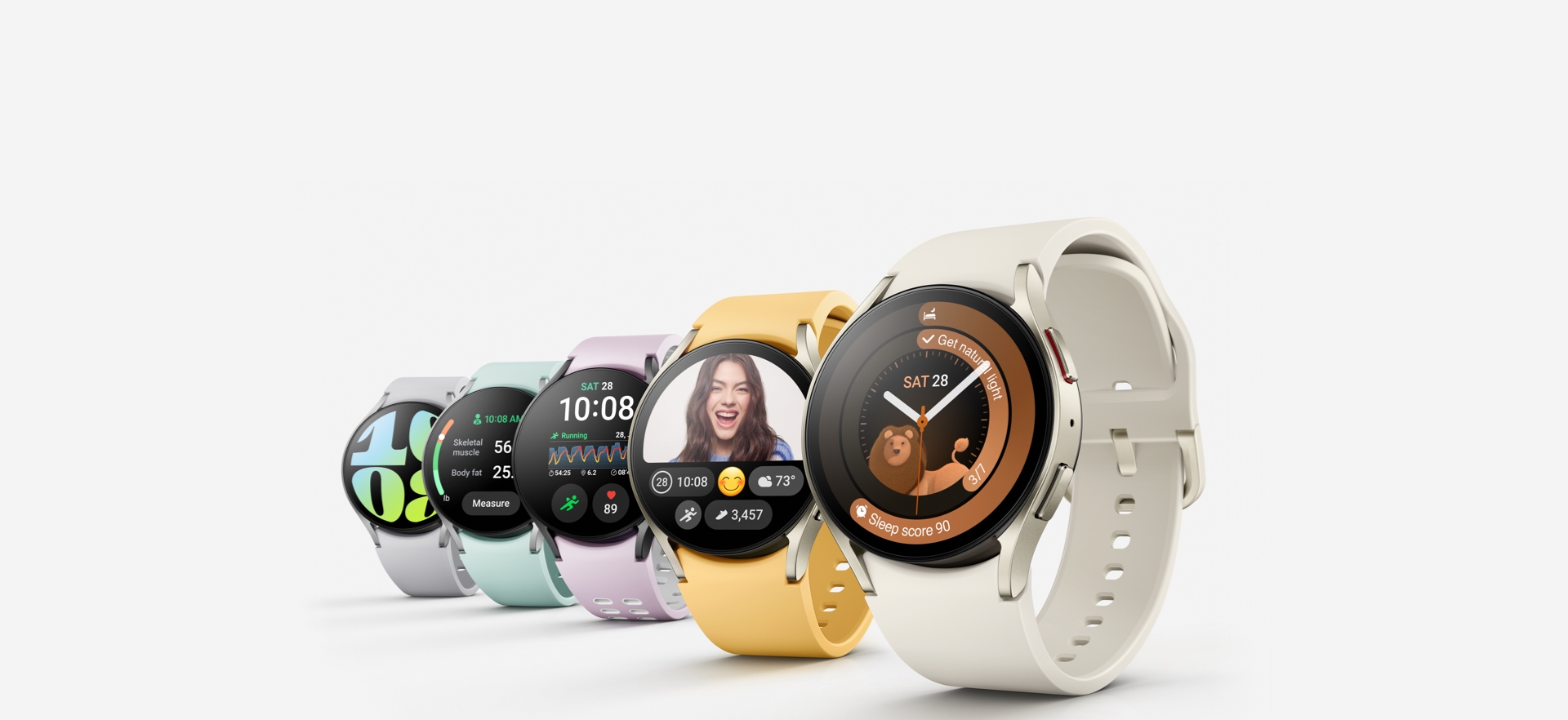 Unlock a healthier you.
Own your days and your nights with Advanced Sleep Coaching, personalized heart rate zones and advanced wellness insights on our biggest screen yet.
Galaxy Watch6.

Start your everyday wellness journey.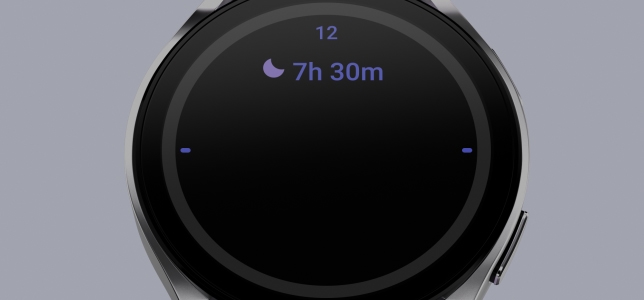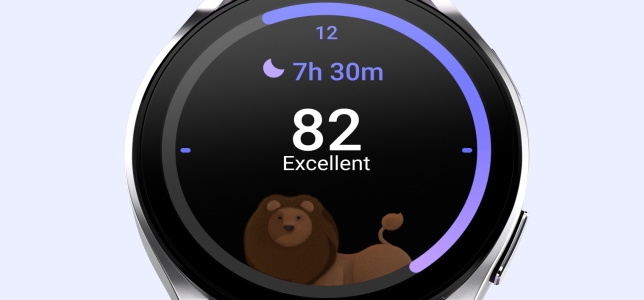 ADVANCED SLEEP
COACHING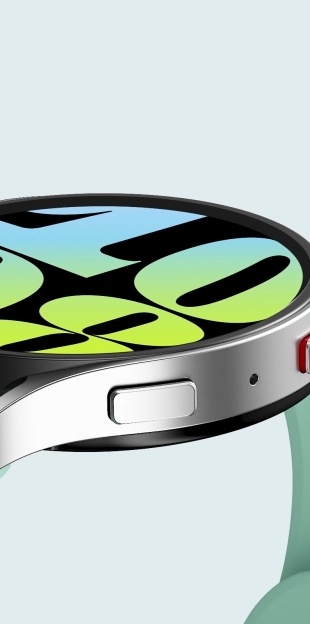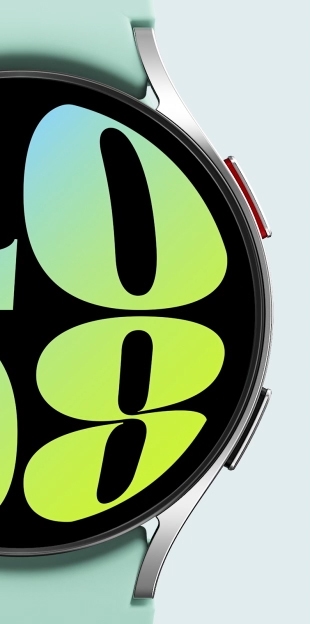 LARGER
SCREEN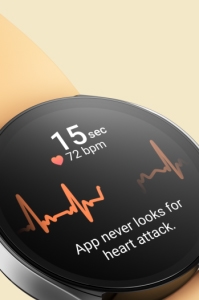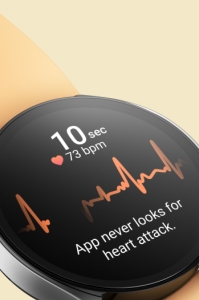 HEALTH MONITORING
Our largest
Watch screen yet
Thinner bezel


Two Galaxy Watch6 can be seen. The first one is positioned to show its thinness. The second one is zoomed in to emphasize the slim design of Galaxy Watch6.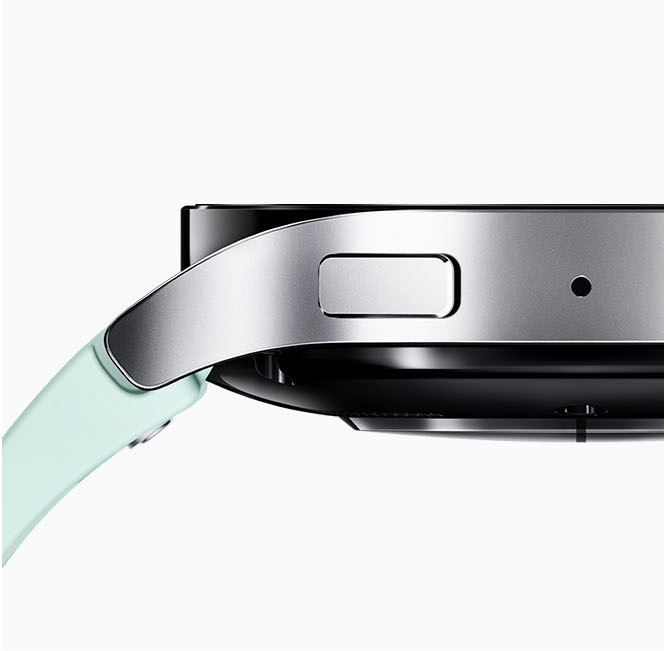 More screen.
Slimmer profile.
Navigate apps easier than ever with an improved interface and a 20% larger screen thanks to a thinner bezel. Galaxy Watch6 has been redesigned with a sleeker shape that's easy to wear.
*Watch band shown sold separately.
Stunning and tough
Feel confident wearing your Galaxy Watch6 just about anywhere — durable crystal glass keeps your screen looking great while protecting it from bumps and scratches. Meticulously crafted with an IP68 rating, Watch6 also resists water and dust.

Water-resistant

Dust-resistant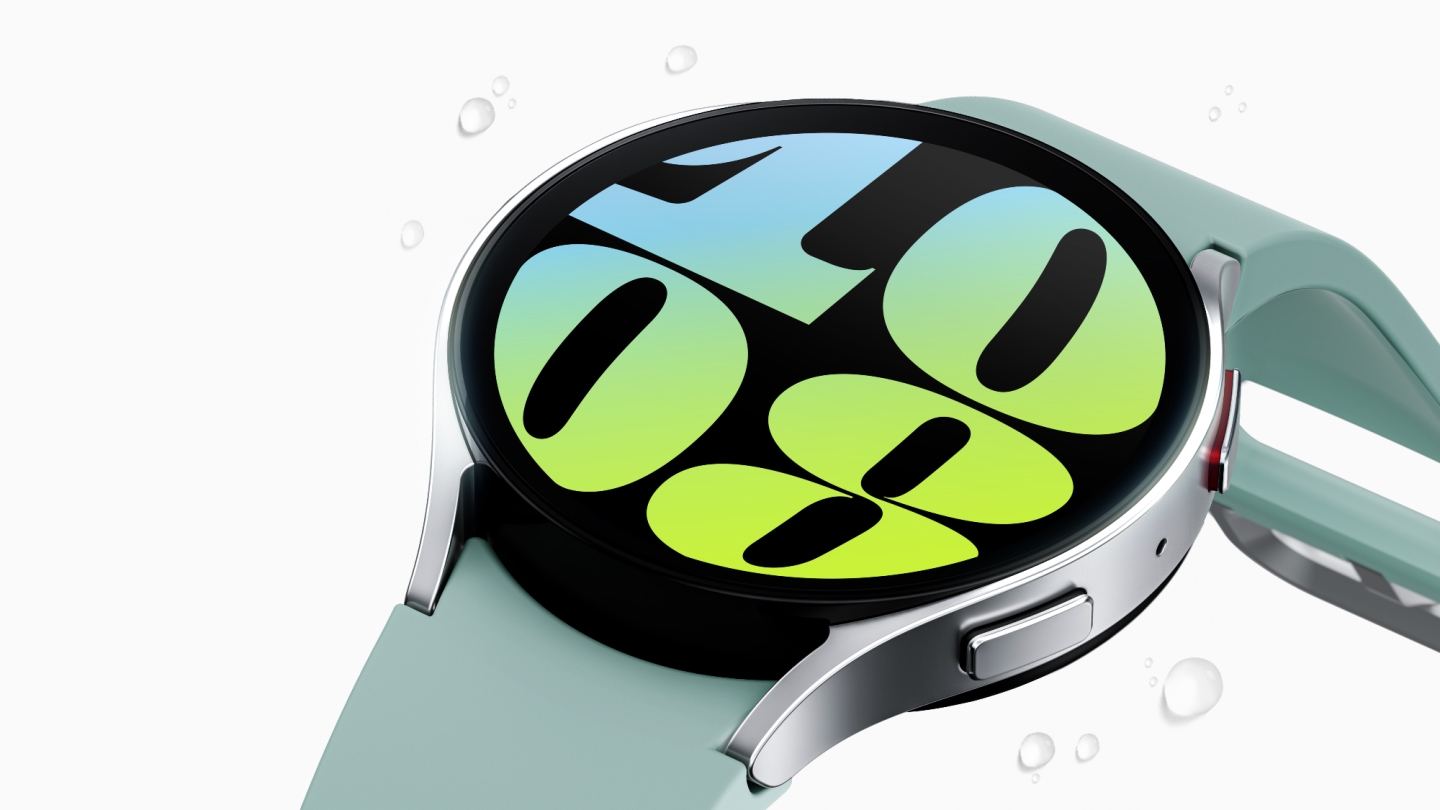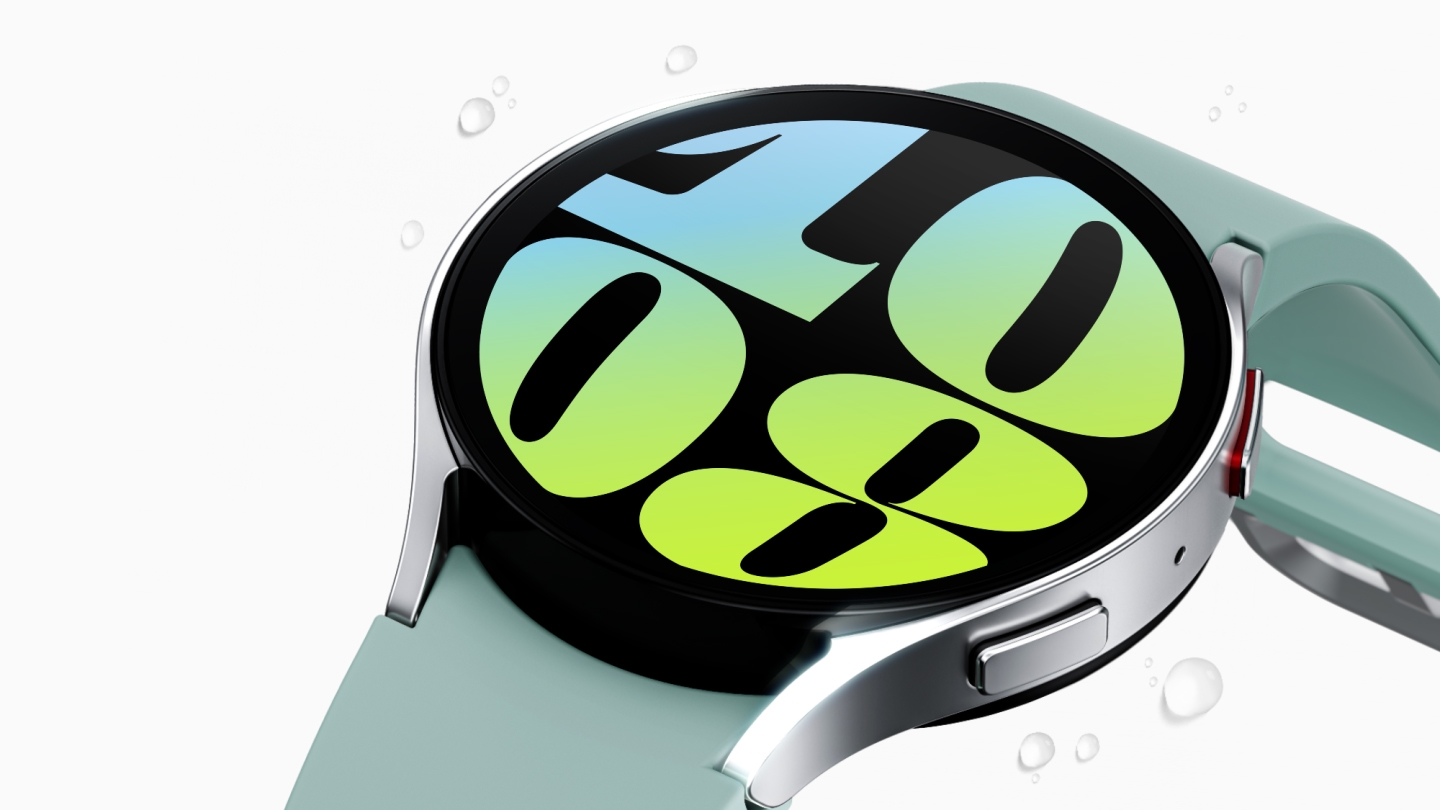 Galaxy Watch6 can be seen facing upward with the display zoomed in, with waterdrops next to the Watch to indicate that it is waterproof. A gleam of light goes over the display to emphasize the durability of the Sapphire Crystal glass.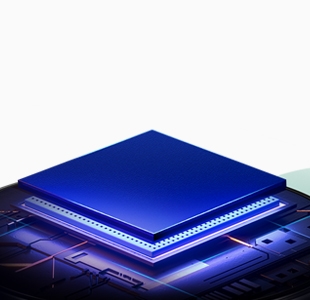 18% faster processor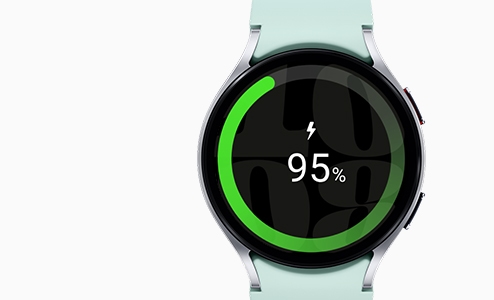 Lasts up to
40 hours
Better days start with better sleep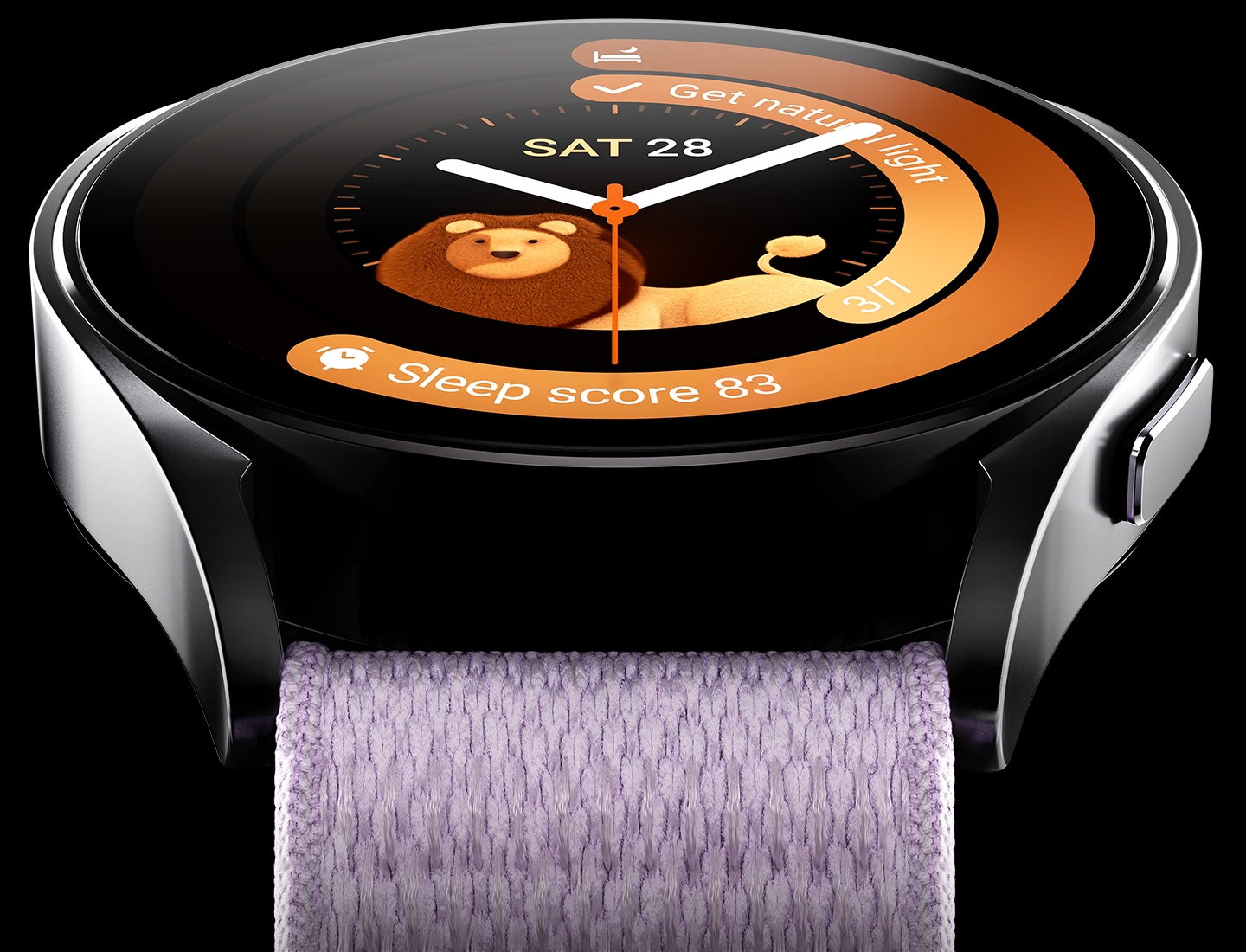 Advanced Sleep Coaching gives you the insights you need to develop better sleep habits and unlock your day's full potential. Plan your bedtime, detect snoring and understand sleep stages. Plus, the new superlight Fabric Band makes sleeping in your Galaxy Watch6 even more comfortable.
Information on the time spent in each sleep stage can be seen: Awake 35m, REM 1h 30m, Light 4h 30m, Deep 55m. The information is also displayed as a graph.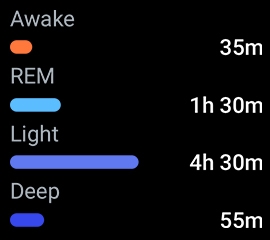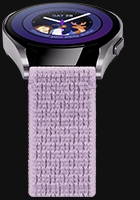 New superlight design
Fabric Band
Soft, comfy and ready for bed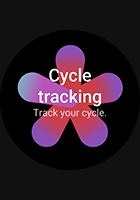 Track your period on your wrist
Your Galaxy Watch6 uses skin temperature readings, measured while you sleep, to help track your monthly period, ovulation cycle and fertility windows. All collected data is encrypted and stored securely on your own device.
Heart health made simple
Your Galaxy Watch6 periodically measures your heart rate to notify you when it's detected an irregular rhythm suggestive of Afib — a heart-related abnormality that can lead to serious complications — so you can be on top of your beat.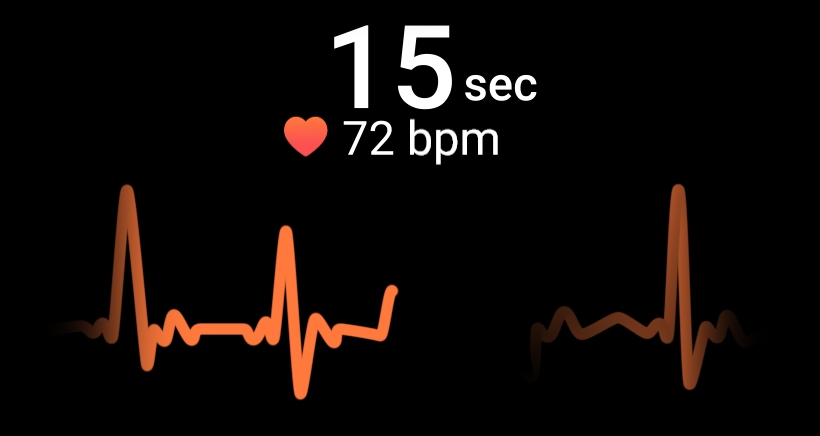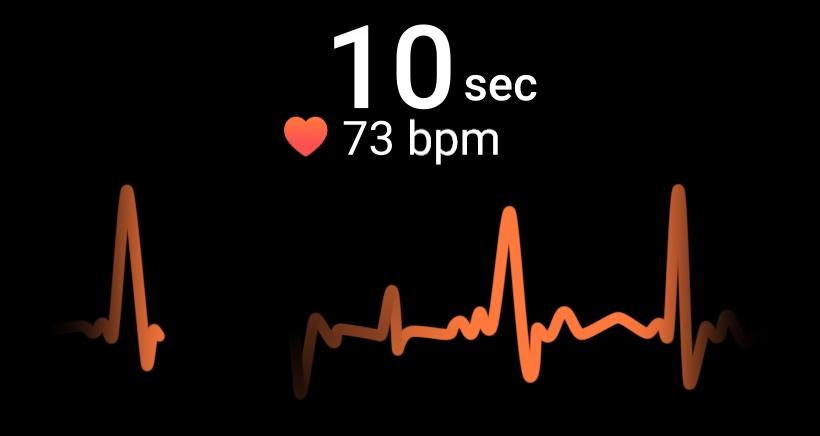 GUI of ECG being measured can be seen, with the measure time changing from 26 to 31 seconds and the bpm changing between 72 and 77. Under the numbers is a moving graph illustrating the heartbeat.
Know your body
inside and
out

Use the advanced BIA sensor to get readings on body fat, skeletal muscle, body water, Body Mass Index (BMI) and more — giving you helpful insights to track your progress to a healthier you.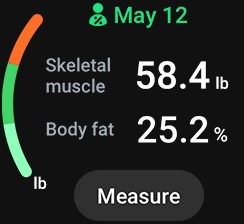 A call for help when you need it
Feel peace of mind throughout your day with Fall Detection that knows when you fall and notifies your emergency contact if you need help.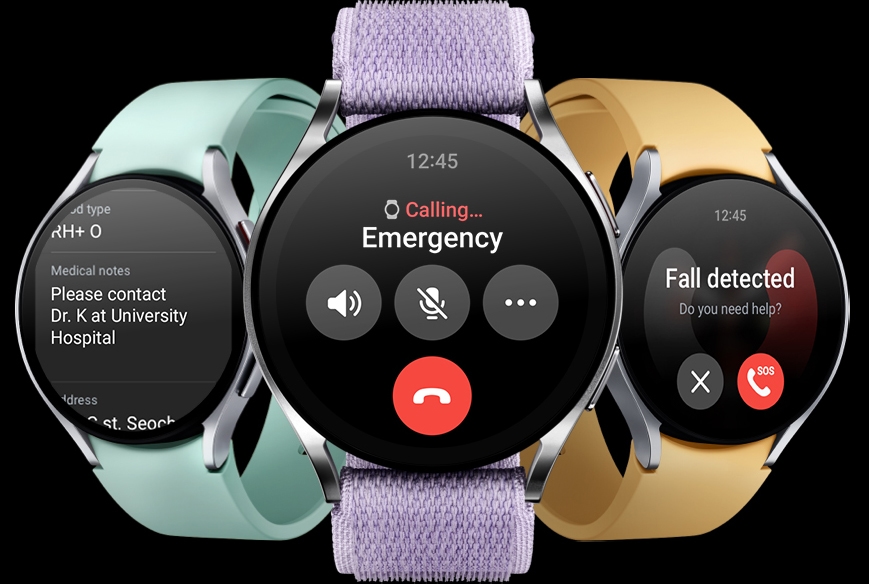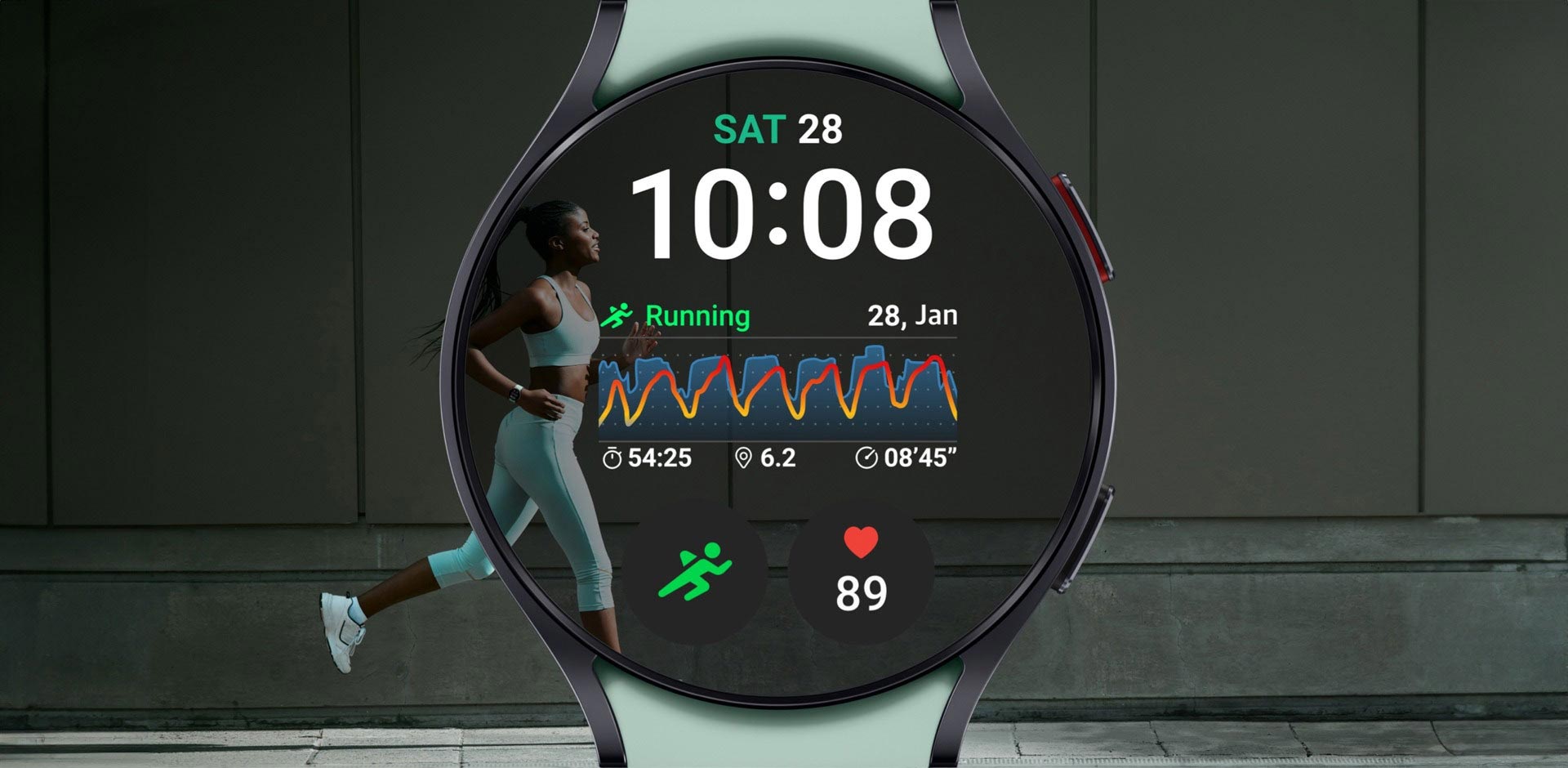 Track your workout. Hit
your goals.
Track your workouts with personalized performance insights on duration, distance, calories burned and more. Galaxy Watch6 automatically recognizes many popular activities — from running to rowing — and manually tracks over 90 more.


Different workout icons can be seen. In the middle is the cycling icon with the person sitting upright. The person begins cycling and slowly bends forward as other workout icons appear from the right.
Find your zone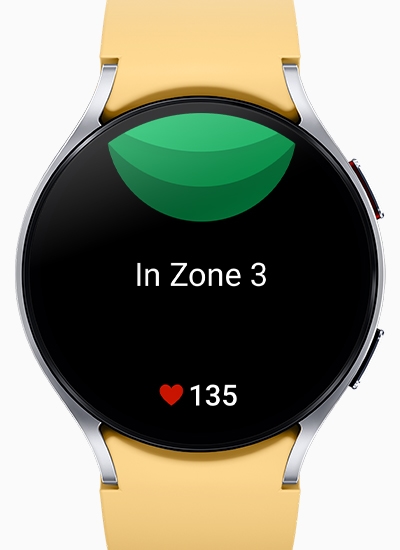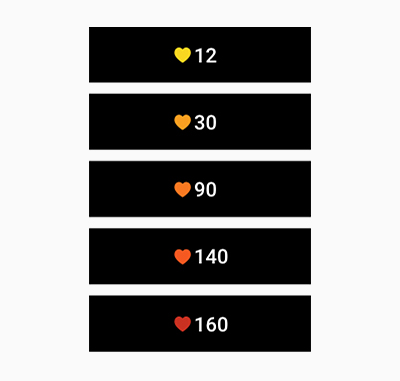 Personalized heart rate zones help you target your preferred intensity to maintain the heart rate you need to achieve your goals, whether you're going for a casual jog or an all-out sprint.
Stay connected
on the go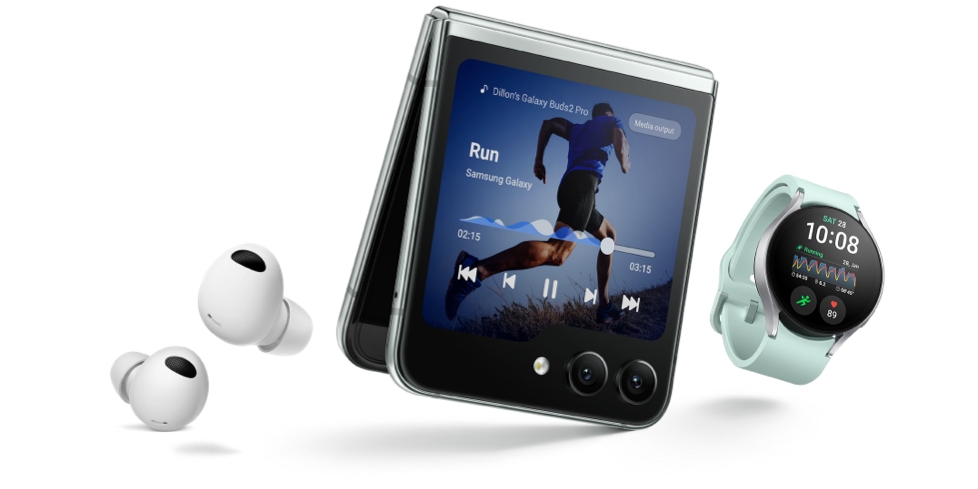 *Products sold separately.
Your Watch syncs with your Galaxy phone seamlessly so you can play your favorite music, control your smartphone camera, make calls, text and do more from anywhere.
Call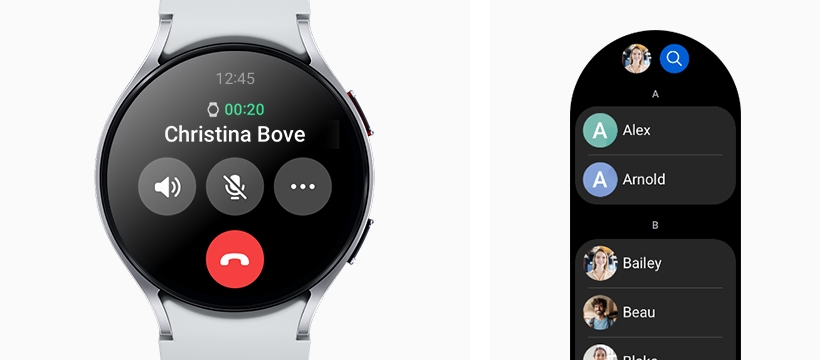 Snap photos from your Watch
Capture spectacular pics when you use your Galaxy Watch6 as a cam controller. Simply open up the camera app on your Watch, and pinch your fingers to zoom in and out to get the shot just right. Then pose, set a timer or tap the shutter button.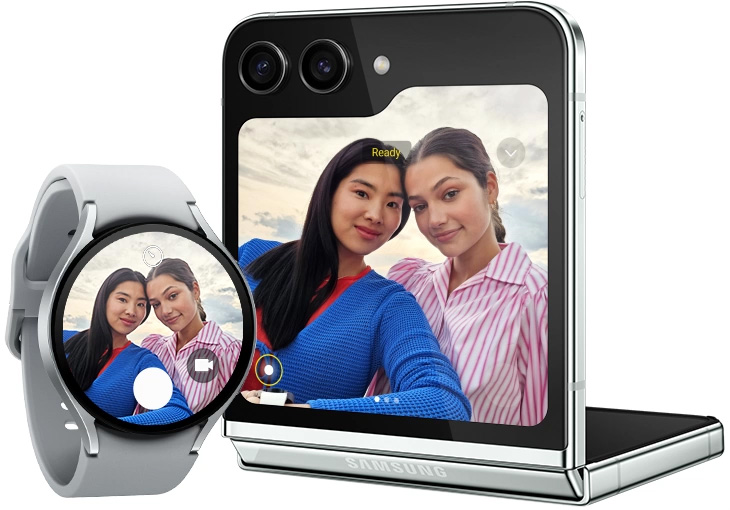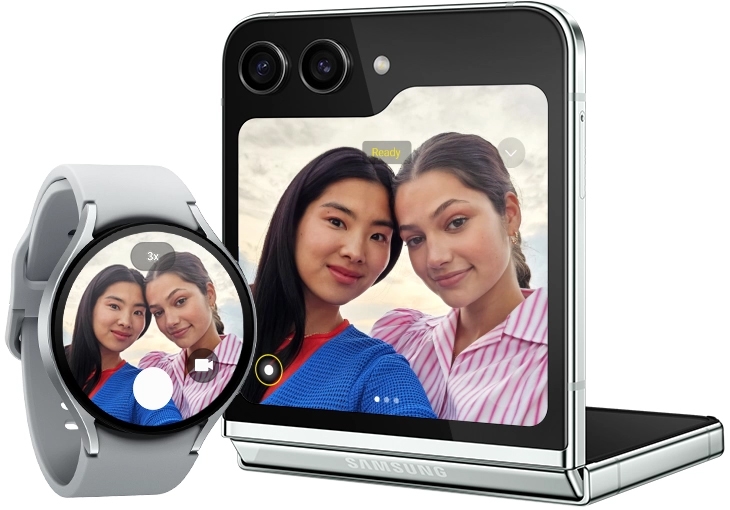 On the right is Galaxy Z Flip5 on Flex mode. On the left is Galaxy Watch6 displaying the same screen as Galaxy Z Flip5, illustrating the Camera Controller feature.
Keep track of
your phone
Galaxy Watch6 lets you know if you've left your phone behind, then helps you track it down and locate it with a map so you can retrieve it.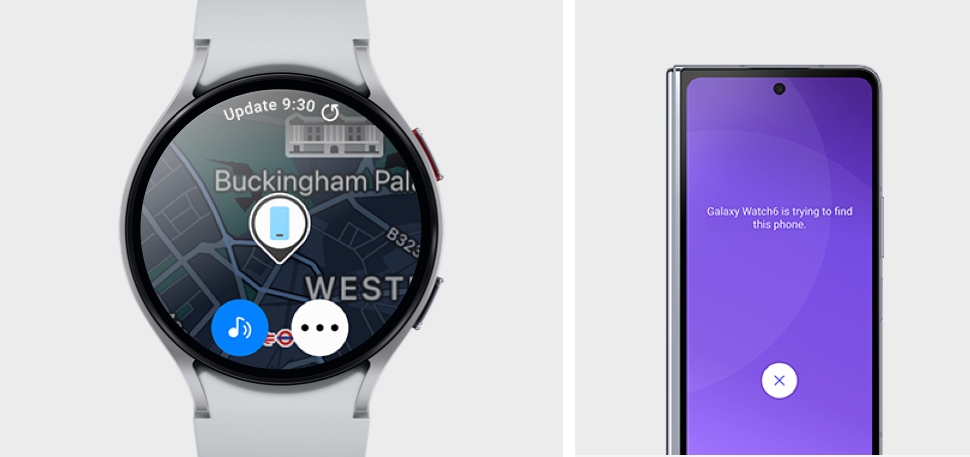 Connected, even without your phone
Get out into the world without having to carry your phone with you. Thanks to LTE connectivity, your Galaxy Watch6 connects to your cellular network, keeping you connected to your world just like your phone does.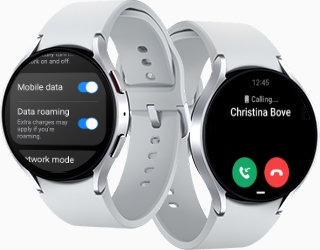 Samsung Wallet on your Galaxy Watch6
You can carry your essentials conveniently and securely in your new Galaxy Watch6 with Samsung Wallet.Add your payments cards, digital IDs, boarding passes and more.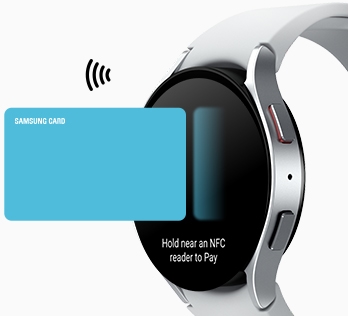 Change your look in a snap
Own your day and your look. Match any mood or style with a wide variety of bands — now even easier to swap with one simple click. Then accent your look with an assortment of new and enhanced Watch faces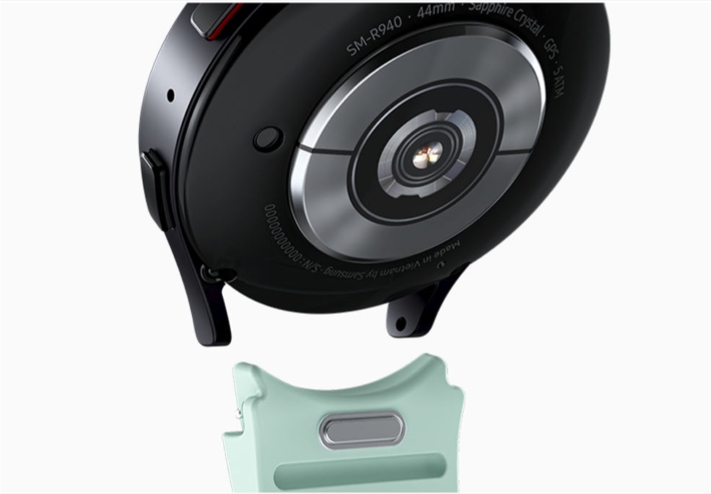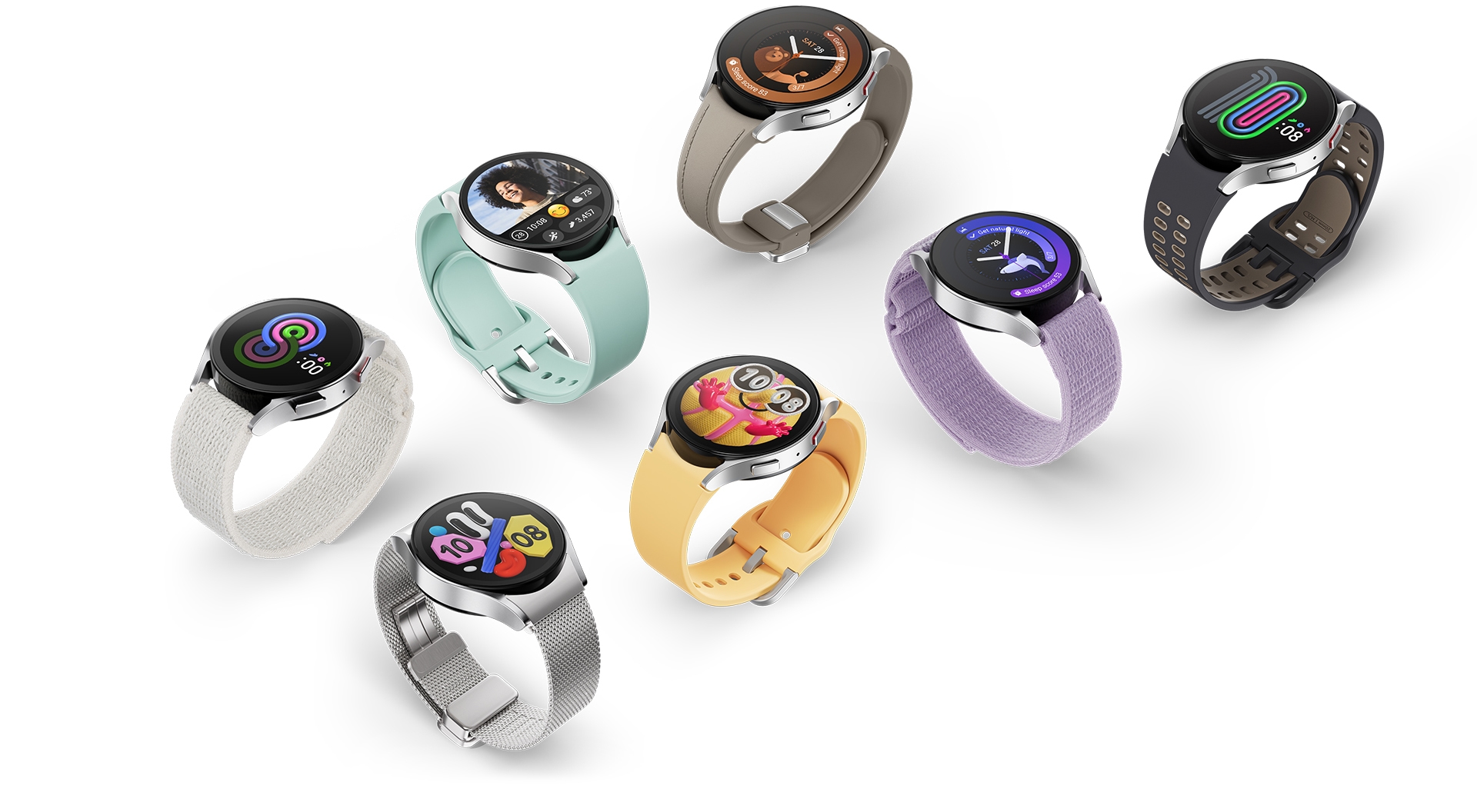 Switch, upgrade and trade.
It's all easy.
Trade in and save
Trade in your old smartwatch for an instant discount on the new Galaxy Watch6.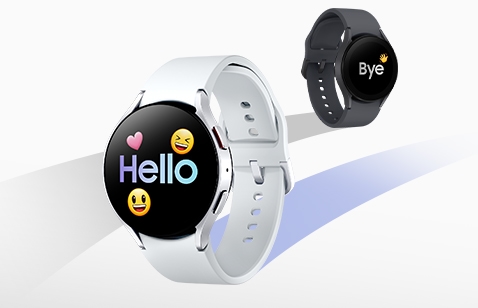 Switching is easy
Take all your apps, watch faces, settings, contacts and more with you with when you switch to Galaxy with Smart Switch.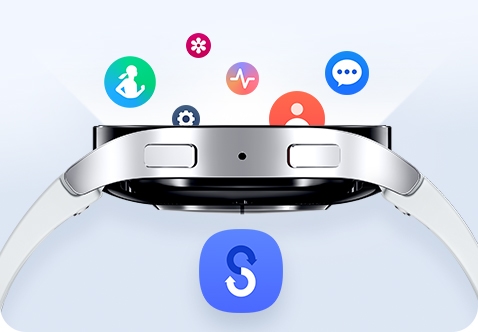 | | |
| --- | --- |
| Brand | Samsung |
| Shipping | Same Day From Lahore |