Canon EOS R6 RF24-105mm F4-7.1 IS STM
Born to Rule
Conquer the darkness with the EOS R6. This full-frame mirrorless camera based on the revolutionary RF mount comes with powerful In-Body Image Stabilization up to 8 stops, ISO range up to 102400 and low luminance AF sensitivity of up to EV -6.5 – all designed to give you optimum performance for low-light photography.
Approx. 20.1MP full-frame CMOS sensor + 4K video
Up to 8-stop In-Body Image Stabilizer X Optical Image Stabilizer
Low-light performance up to EV -6.5 + ISO 102400
Up to 20 FPS + Animal Detection AF
High Speed, High Performance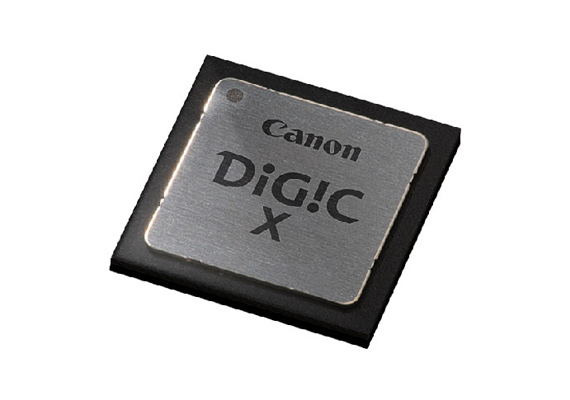 20.1MP CMOS Sensor  & DIGIC X
The EOS R6 is equipped with an approximately 20.1-megapixel full-frame CMOS sensor, an improved version of the same sensor found in the flagship professional DSLR EOS-1D X Mark III.

The latest DIGIC X image processor gives the EOS R6 the high-speed processing capability to perform high-speed shooting, fast and precise AF performance, excellent noise reduction and other outstanding achievements possible.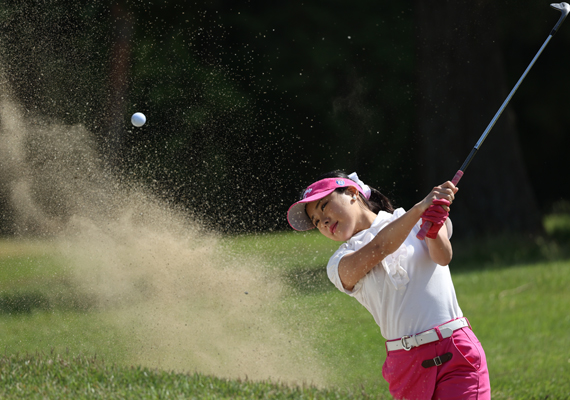 Up to 20 FPS Burst Shooting
Capture desired and unexpected moments with ultra-fast, near-silent burst shooting capabilities of up to 20 fps, even when photographing weddings, sporting events and wildlife, where silence is golden.

AF/AE tracking ensure that your shots are sharp and in focus.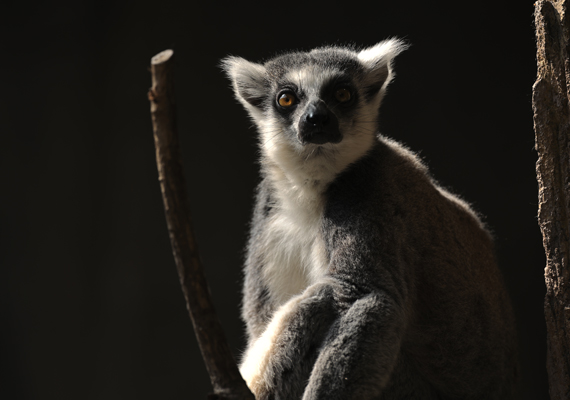 HDR PQ HEIF 10-Bit Recording
Achieve realistic images with HDR PQ images, which offer more dynamic range and 4 times more gradation than conventional JPEG, without the need for post-processing.

HEIF files can be converted easily to HDR-PQ-like JPEG format, either in the camera or on another device, using Digital Photo Professional.
Fast & Precise Autofocus (AF)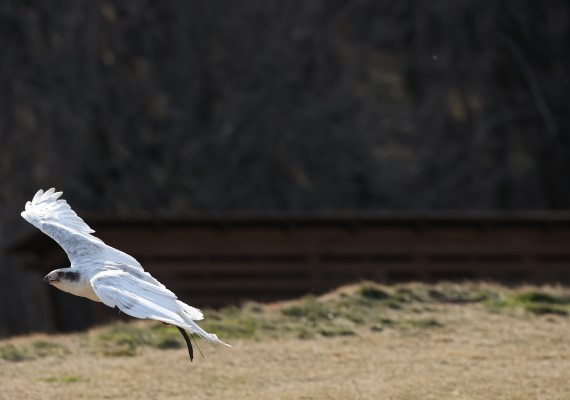 Dual Pixel CMOS AF II
Newly upgraded, the Dual Pixel CMOS AF II enables the EOS R6 to perform fast and highly precise autofocusing and subject-tracking across approximately 100% × 100%* of the image area.
With up to 6,072 manually selectable AF positions, and up to 1,053 AF frame segments in the AF auto-area selection modes, you can take aim on small, unpredictable subjects and enjoy greater freedom in image composition.
Focusing area varies depending on AF method and lens attached. 
Eye, Face & Head Detection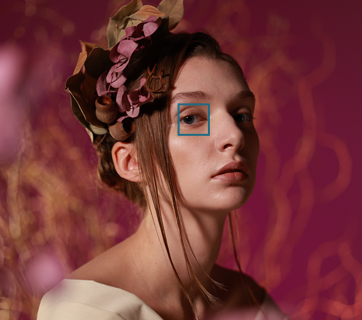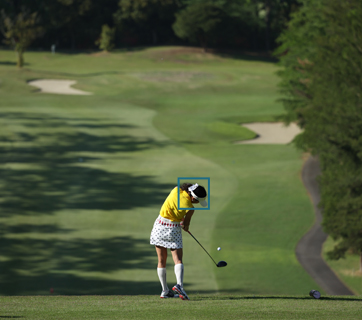 Similar to the flagship DSLR EOS-1D X Mark III, the EOS R6's advanced algorithms based on deep learning technology allow you to effectively detect and track a human's eye, face or head, even when the subject is not facing the camera directly. 
Animal Detection AF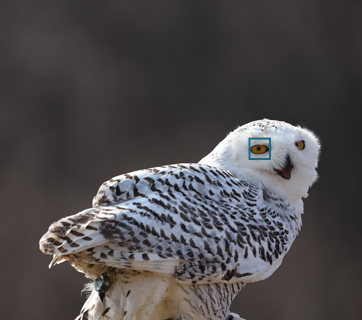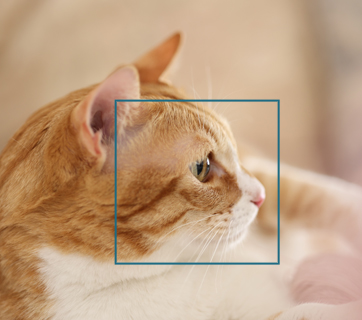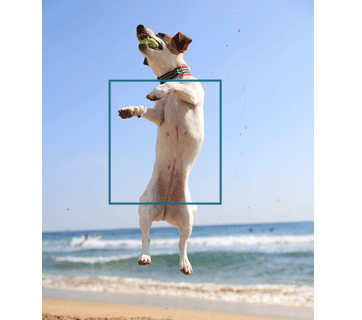 Capturing unpredictable wildlife or pets on camera is now even easier with the EOS R6's Animal Detection AF, which can identify and track the eyes, faces and bodies of cats, dogs, and even birds.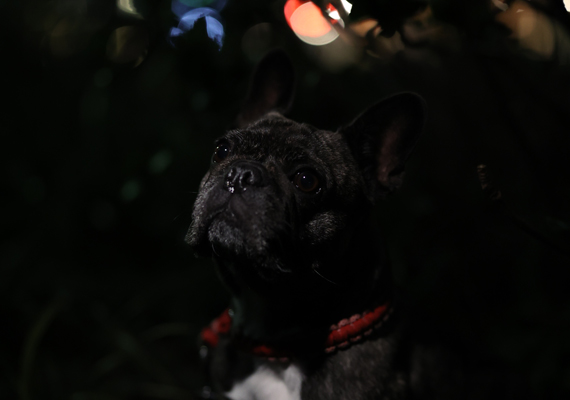 Outstanding Low-light Performance
A hallmark of EOS R system cameras is their outstanding low-light capabilities, and the EOS R6 excels exactly in this, with a native ISO range of 100 to 102,400 and low luminance AF sensitivity of up to EV -6.5.
This means you can achieve focus with ease in low light, even in close to pitch-dark situations where the subject is hard to see even with the naked eye.
Unparalleled Movie Recording Performance

4K Uncropped Video
Record movies in breathtaking 4K UHD resolution at 60p (NTSC)/50p (PAL) without crop, using the entire width of the sensor.

With 4 times the resolution of Full HD videos, and borrowing image processing technology from Canon's acclaimed Cinema EOS System, you will enjoy richer and more realistic 4K UHD footage.
4K Frame Grab & Time-Lapse
Fancy a particular moment in your video? Grab a high resolution still image of approximately 8.3MP from a 4K movie.

You can also record 4K time-lapse videos easily, even in challenging lighting conditions.
HDMI Output
The EOS R6 supports up to 4K UHD video output via HDMI for viewing on an external recorder or HDR TV.
Canon Log
Catering to the professional needs of post-production, Canon Logo, originally a key staple of the Cinema EOS System, gives you up to 12 stops of dynamic range in your movie footage.

You also get greater control over shadows, highlights and colour saturation in post-processing for rich, detailed footage even in high-contrast scenes.
HDR PQ
Record highly realistic HDR video footage akin to viewing with the actual human eye. No colour grading is needed, which streamlines the post-production workflow.

HDR PQ footages can also be viewed on compatible displays.
Zebra Display
The Zebra Display overlays a striped pattern on overexposed areas when viewed through the electronic viewfinder (EVF) or Vari-angle LCD screen, giving you greater control over exposure and highlights during movie shooting.
Powerful Image Stabilisation
In-Body Image Stabilizer X Optical Image Stabilizer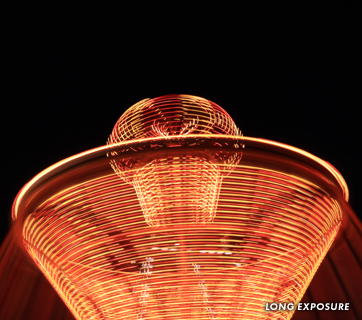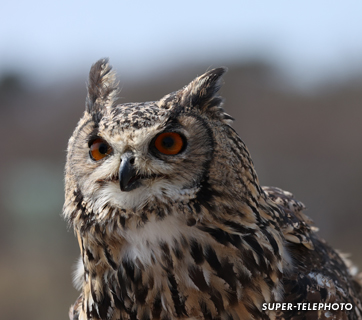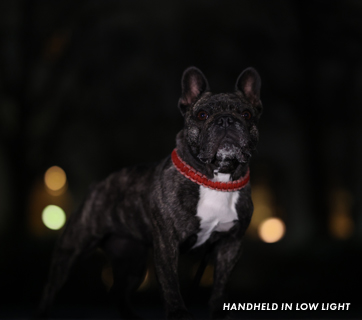 A new 5-axis In-Body Image Stabilizer in the EOS R6 corrects image blur caused by camera shake, allowing for sharper handheld capture, even with a slower shutter speed.

This also works in tandem with the Optical Image Stabilizer in the lens, offering stability equivalent to shooting with a shutter speed up to 8 stops* faster, effectively opening up more possibilities for low-light handheld shooting, super-telephoto and long exposure photography.
​​Subject to lens pairing and other conditions.
Movie digital IS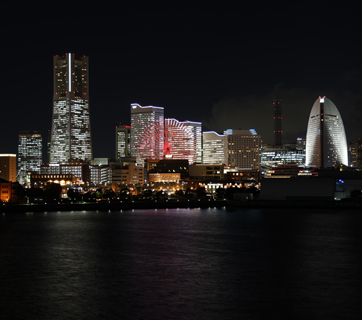 On top of In-Body IS and in-lens Optical IS, Movie digital IS further enhances stability to reduce blurring and unsteady footage, even when shooting handheld or while walking.
Wireless Connectivity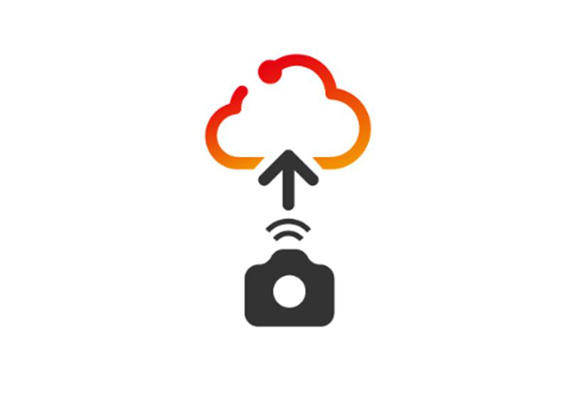 image.canon Cloud
Automatically upload images and video files in their original quality from your EOS R6 to the image.canon cloud-based storage platform for easy access anytime and anywhere, from your PC or smart device.

Image.canon is also compatible with third-party services such as Google Drive, YouTube and Adobe Creative Cloud.

Information subjected to changes. Refer to for latest info.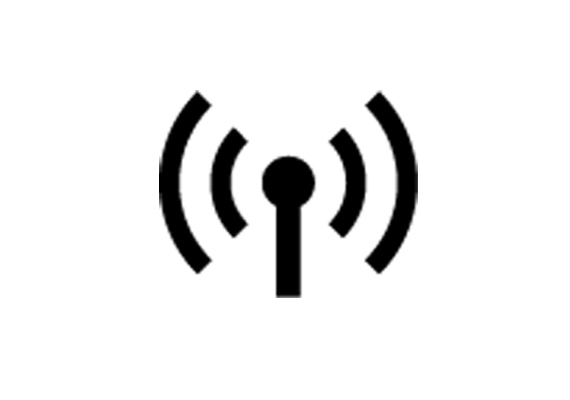 Built-In Wi-Fi
The EOS R6 is equipped with built-in support for 2.4GHz* wireless LAN, allowing for high-speed data transfer to your PC or smart device.  Transfer to FTP server is also supported.

Specifications may vary by country/region.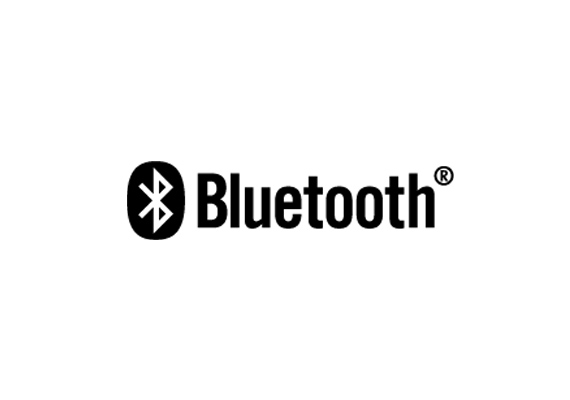 Bluetooth
Bluetooth Low Energy (BLE) technology enables a constant, low-powered connection between the camera and a paired compatible smart device.

This allows for geotagging of  images and remote camera operation through the Camera Connect app.
Enhanced Design & Operability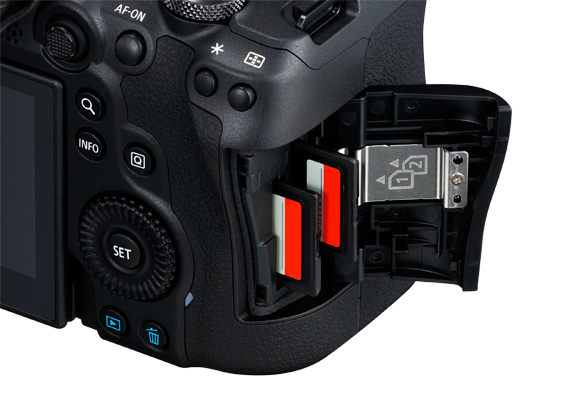 Dual Card Slots
The EOS R6 doubles your memory capacity with dual card slots that fits two SD cards*, so you can now perform 4K recording and continuous shooting with peace of mind.

SD, SDHC, SDXC (UHS-II compatible)
​​​​​​​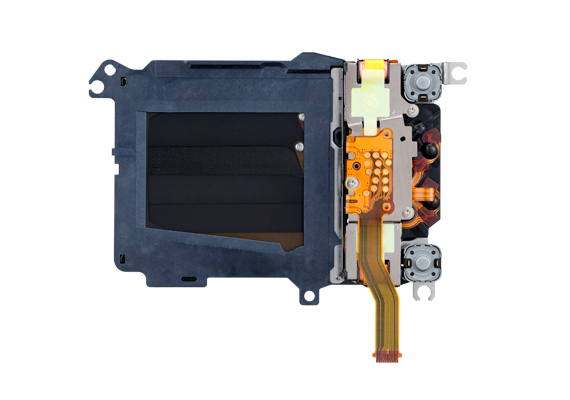 Shutter Durability
High-speed continuous shooting calls for additional shutter durability. The newly designed shutter mechanism of the EOS R6 has an outstanding endurance of approximately 300,000 cycles, so you can fire those burst shots with peace of mind.
​​​​​​​
The shutter curtain can be set to close upon powering off to prevent dust from enter. It can also be left open to eliminate any sound during power up, especially when performing silent shooting.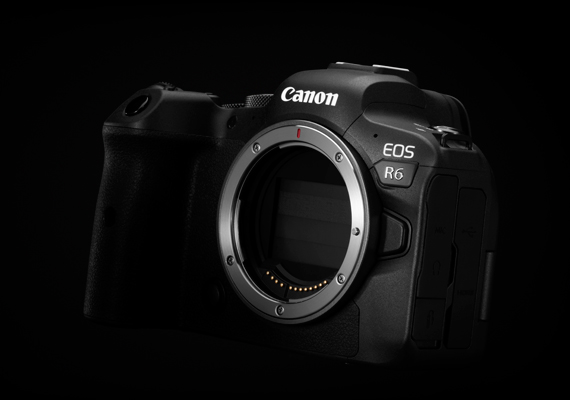 Strong & Durable
A robust magnesium alloy body ensures toughness and durability while remaining relatively light, whereas weather sealings on critical areas help prevent dust and moisture from penetrating the body.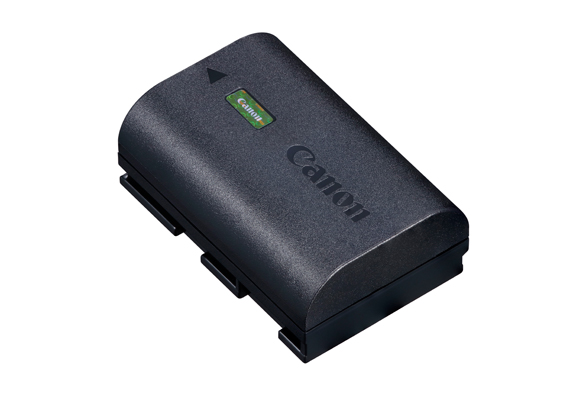 High Battery Capacity
The new high-capacity LP-E6NH battery features an increased 2130mAh capacity, allowing you to shoot more and do more with the feature-packed EOS R6.

The camera is also compatible with the BG-R10 battery grip that accommodates two battery slots and easier handling for vertical shooting.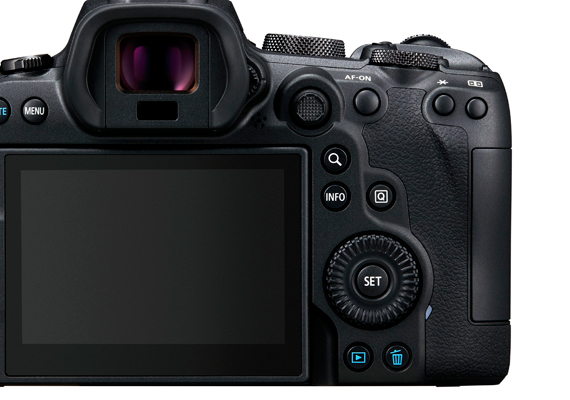 Improved Ergonomics
AF selection is quick and intuitive with the multi-controller, which has 3 levels of sensitivity to choose from.

The EOS R6 also has a Main dial, 2 Quick Control dials and a Mode dial for quick and convenient operation.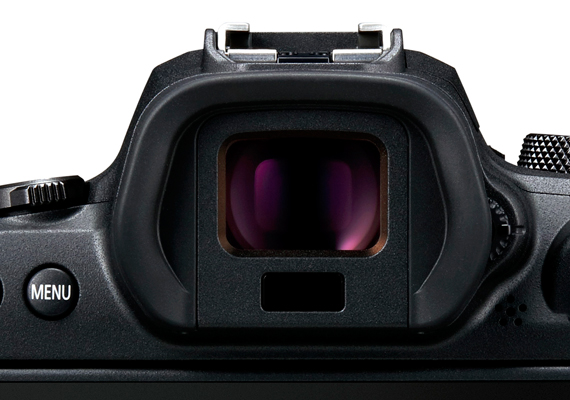 High-Precision EVF
A high resolution electronic viewfinder of approximately 3.69 million dots displays bright and clear images even at f/22, which comes in useful for ultra-telephoto shots.

It also has an increased display frame rate of 119.88 fps for faster response time to accommodate burst shooting.
Shot On EOS R6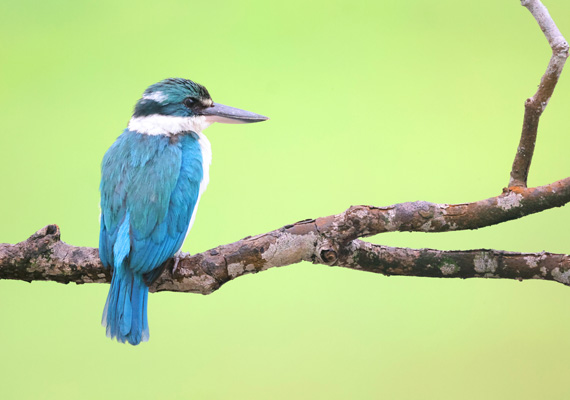 F-stop: f/16
Exposure Time: 1/250 sec
ISO Speed: 25600
Taken with RF800mm F11 IS STM and Extender RF1.4x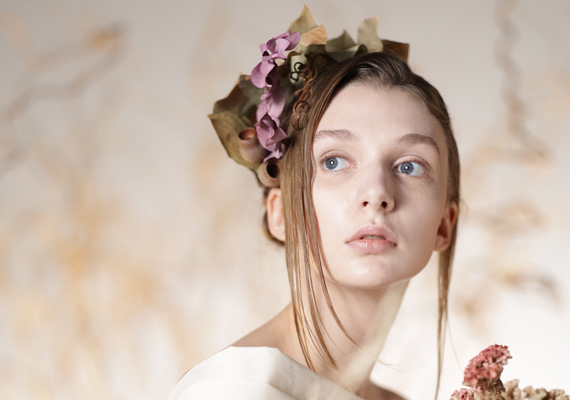 F-stop: f/1.2
Exposure Time: 1/80 sec
ISO Speed: 400
Taken with RF85mm F1.2 L USM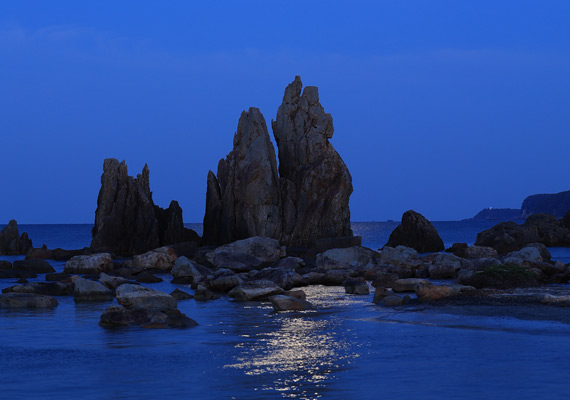 F-stop: f/4
Exposure Time: 1/3 sec
ISO Speed: 200
Taken with RF70-200mm F2.8 L IS USM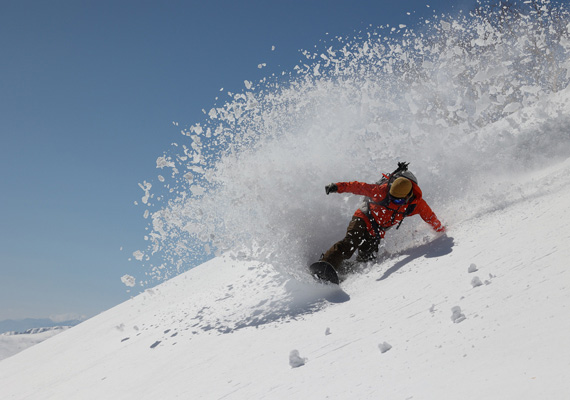 F-stop: f/8
Exposure Time: 1/3200 sec
ISO Speed: 200
Taken with RF70-200mm F2.8 L IS USM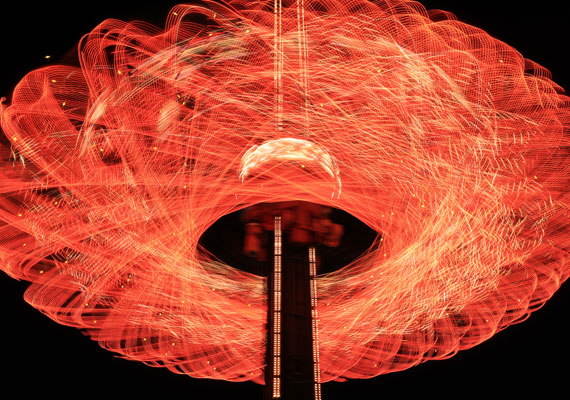 F-stop: f/16
Exposure Time: 4 sec
ISO Speed: 100
Taken with RF15-35mm F2.8 L IS USM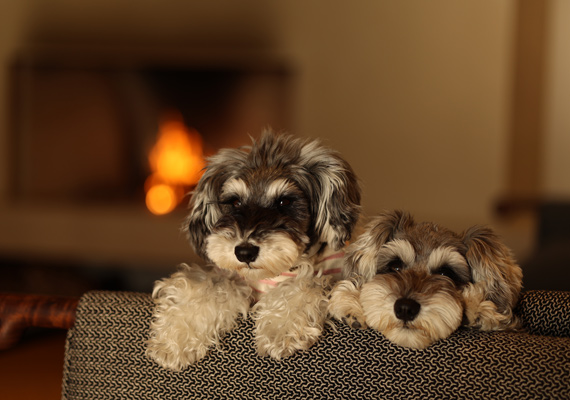 F-stop: f/2
Exposure Time: 1/500 sec
ISO Speed: 100
Taken with RF85mm F2 MACRO IS STM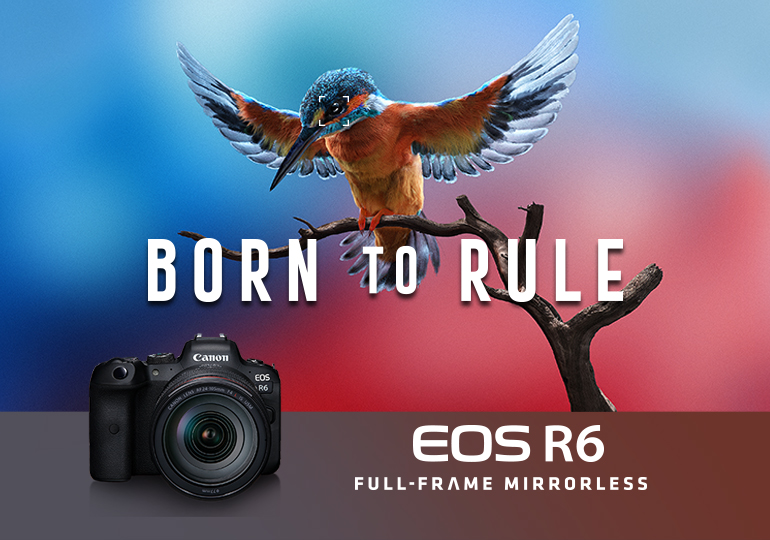 Learn in greater detail about the exciting features on the EOS R6 and pick up some photography tips!
Specifications
AF Modes

Stills: One-Shot AF, Servo AF, AI Focus AF (with Scene Intelligent Auto), Manual
Movie recording: One-Shot AF, Movie Servo AF, Manual

AF Point Selection

Automatic selection, Manual selection

AF System Points

Stills: Max. 6,072 selectable AF point positions / Up to 1,053 AF areas (auto selection)
Movie recording: Max. 4,968 selectable AF point positions / Up to 819 AF areas (auto selection)

Built-in Flash

-

Closest Focusing Distance (cm)

AF: 20 (at 24 mm), 34 (at 105 mm)
MF: 13 (at 24 mm), 34 (at 105 mm)

Continuous Shooting Speed (Shots Per Sec) (Up To)

Mechanical shutter & Electronic 1st curtain: 12
Electronic shutter*: 20
*Lenses other than EF-S

Digital Zoom

-

Dimensions (Excl. Protrusions) (mm) (Approx.)

138.4 × 97.5 × 88.4

Drive System

Stepping Motor-driven lead screw + rack system

Effective ISO

Stills: 100–102,400 (L:50, H:204,800)
Movie: 100–25,600 (H:204,800)
Canon Log movies: ISO 400–25,600 (H:204,800)
HDR PQ movies: ISO 100–25,600

Effective Pixels (Megapixels)

20.1

Exposure Compensation

±3 stops in 1/3-stop or 1/2-stop increments
AEB: ±3 stops in 1/3-stop or 1/2-stop increments

Eye Detection AF

One-Shot AF / Servo AF / Movie Servo AF (Human, cats, birds & dogs' eye detection available)

Flash Modes

E-TTL II , Manual, Multi, Ext A, Ext M, CSP

Focal Length (35mm Equivalent)

24-105mm (4.38x)

Guide Number ISO 100 metres

-

Image Resolution

5472×3648 (JPEG L/RAW/C-RAW/HEIF),
3648×2432 (HEIF, JPEG M), 2736×1824 (HEIF, JPEG S1), 2400×1600 (HEIF, JPEG S2)

Image Stabilizer

Stills: 5-axis In-Body Image Stabilizer & Optical Image Stabilizer
Movie: 5-axis Electronic In-Body Image Stabilizer & Optical Image Stabilizer

LCD Monitor (Size) (Inch)

3.0

LCD Monitor Resolutions (dots)

1,620,000

Manual Focus

Yes

Memory Card Type

Supports 2 memory cards:
SD, SDHC*, SDXC*, *UHS-I & UHS-II cards compatible

Metering Mode

Stills: Evaluative, Partial, Spot, Center-weighted average
Movie: Evaluative (when faces are detected with [Face+Tracking]), Center-weighted average (when no faces are detected)

Movie Format

MP4

Optical Zoom

4.38

Optional Power

AC Power (AC Adapter AC-E6N and DC Coupler DR-E6)

Peripheral Connections

SuperSpeed USB (Type-C), External microphone IN / Headphone terminal, HDMI micro (Type D), Remote control

Processor Type

DIGIC X

Sensor Size

Full-Frame CMOS

Shooting Modes

Stills: Scene Intelligent Auto, Flexible-priority AE, Program AE, Shutter-priority AE, Aperture-priority AE, Manual exposure, Bulb, Custom 1-3
Movie recording: Scene Intelligent Auto, Movie auto exposure, Movie manual exposure

Shutter Speed Range (Sec.)

Stills:
Mechanical / Electronic 1st-curtain: 30 - 1/8000, Bulb
Electronic: 0.5 - 1/8000

Movie recording: 1/8 - 1/4000

Silent Shutter

Available: Single / Continuous Shot

Standard Power Supply

LP-E6NH/LP-E6N/LP-E6

Still Image Format

JPEG, HEIF, RAW, C-RAW, RAW + JPEG, C-RAW + JPEG, RAW + HEIF, C-RAW + HEIF

Viewfinder Coverage (Approx.)

100%

Viewfinder Type

0.5-inch OLED, 3.69million dots
119.88p Refresh Rate

Weight (g) (Including the battery and memory card) (Approx.)

*For camera kits, weight includes kit lens(es).

1075

White Balance

Auto (Ambience priority), Auto (White priority), Preset (Daylight, Shade, Cloudy, Tungsten light, White fluorescent light, Flash), Custom, Color temperature setting (approx. 2500–10000 K) White balance correction and white balance bracketing features provided * Flash color temperature information transmission possible

X-sync (sec.)

Mechanical shutter: 1/200
Electronic 1st curtain: 1/250
| | |
| --- | --- |
| Brand | Canon |
| Maximum Aperture | f/4.0 |
| Zoom Focal Lengths | 24-105 mm |
| Lens Series | info n/a |
| Lens Type | Single Focal Lenth |
| Warranty | Check at Delivery |
| Shipping | Same Day From Lahore |