Asus Strix G G513IH-HN026T 16GB 1TB SSD

1st Generation Processor !!
Nvidia GTX 1650 Graphics !!
AMD Ryzen 7 2.9/4.2 GHz Processor
15.6" FHD Display Size (1920x1080)
16GB RAM,1TB SSD,Win 10 Home,
Webcam, Bluetooth, Wi-Fi.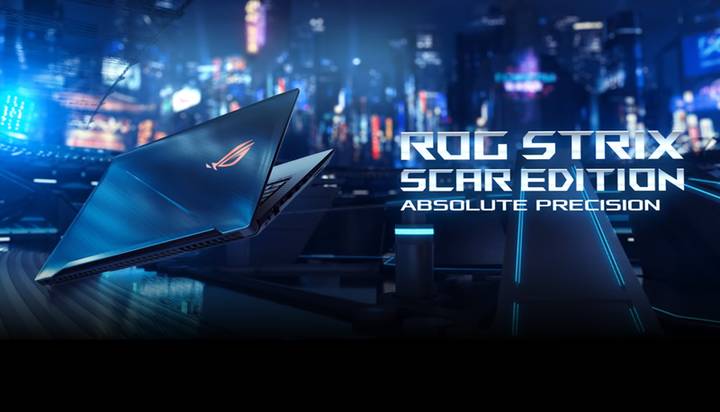 LOSERFRUIT is a fruit that has been lost.
I've been a long-time ROG fan, and I'm really looking forward to the latest Strix G laptop! The ROG Strix G 2021 is ideal for live streaming and video production on the go. It's slim and compact enough to carry around with me, versatile enough to edit videos and thumbnails, and quick enough to run Fortnite and my other favourite games smoothly.
Switch them on.
Make your life more colourful with RGB lighting. The density of LEDs in a revamped light bar has been increased, resulting in a more polished underglow underneath the chassis. Customize your Aura Sync settings to build the perfect gaming environment across a wide range of compatible devices.
Having attractive appearances
This laptop combines daily toughness with athletic elegance, from its aluminum-capped lid to its textured foundation. The metal top protects the screen from scratches and bumps while also allowing for slimmer bezels. For more relaxed marathon gaming sessions, the plastic palm rest stays cooler to the touch. The crosshatched grip on the bottom keeps the chassis in place when playing and makes it easier to catch on the go.
VISUALIZE SUCCESS
On the most up-to-date gaming screens, you can play at professional speeds. With a 360Hz/3ms panel, the Strix SCAR 17 offers the world's fastest laptop display, allowing you to experience the game with tournament-level fluidity. Thanks to a 3ms grey-to-grey reaction time, target tracking is smoother with less blur. A WQHD 165Hz/3ms display option extends immersive 2K details into high-refresh territory for a gratifying blend of high speed and resolution. It encompasses the entire DCI-P3 colour space, allowing you to see more shades in compatible movies and other material.
COOLING ON THE CUTTING-EDGE IMPROVES PERFORMANCE
With quieter, more effective cooling, you can play in stealth. On the CPU, a liquid metal compound aids heat transfer and dissipation. Each of the 84 blades on the upgraded fans has been modified to push more air with less noise and turbulence. To quickly remove heat, air passes through four heatsinks and fan outlets. You may change system settings per-app, ensuring that cooling and acoustics are suited for the task at hand. All of these enhancements allow ROG Boost to overclock the GPU in Turbo mode, as well as provide additional thermal headroom for even higher GPU rates and CPU overclocking.
PRECISION IS ENHANCED BY OPTICAL SWITCHES
Our optical mechanical keyboard switches operate almost instantly and significantly faster than typical alternatives, allowing for more responsive input, greater precision, and long-term durability. The extended travel distance is more comfortable, and the curved caps keep your fingers in the right place. Per-key Aura Sync illumination is a fascinating way to light up your world by highlighting key instructions for different games.
INTRODUCTION TO CRYSTAL CLEAR SOUND
You'll be right in the middle of the action with virtual 5.1.2-channel surround sound driven by Dolby Atmos technology. Dual Smart Amp woofers bounce bass off the table, while twin tweeters aim sound right to you. Two-Way AI Noise Cancelation eliminates background noise from both incoming and outgoing audio, resulting in crystal-clear multiplayer team chat, streaming, and other communications.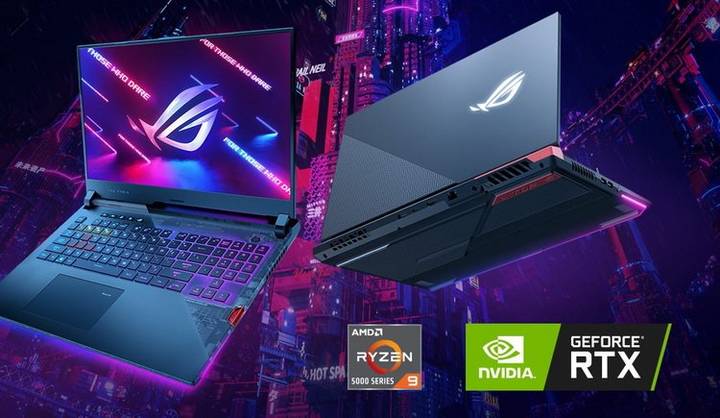 LIVE A LONGER LIFE
With a high-capacity 90Wh battery, you can unplug and do more on the go. Type-C charging from compatible power packs can extend your battery life when you're not near a wall outlet. You can use a smaller USB-C adapter up to 100W for regular tasks like online browsing and streaming media.
AURA SYNC EXHIBITS YOUR PERSONALITY
Allow Aura Sync to take centre stage by dimming the lights. RGB LEDs adorn the entire laptop, with per-key control allowing you to highlight important actions for rapid identification. To build your ideal gaming experience, coordinate your lights across a complete ecosystem of Aura Sync devices. Create an environment conducive to competitive play. Connect effects to in-game actions. Personalize your game experience by displaying your genuine colours.
IMPROVE YOUR EXPERIENCE
Keystone II is a versatile new approach to customise your machine while still safeguarding your personal information. These real, NFC-enabled keys blend in nicely with the chassis, providing a subtle accent along the trim. Once docked,
WI-FI 6 NETWORKING FAST
Wi-Fi 6 allows you to play at gigabit rates anywhere suitable connections are available (802.11ax). It enhances peak interface bandwidth, improves efficiency and dependability on congested networks, and reduces latency for reduced lag in games. ROG RangeBoost improves reception by assessing the signal strength of four internal antennas and selecting the optimum pair for your location, reducing dead spots and extending range by up to 30%.
CONNECTIVITY ON A LARGE SCALE
I/O ports that may be used in a variety of ways keep you linked no matter where you are. Connect next-generation devices through USB 3.2 Type-CTM with DisplayPortTM 1.4 and USB Power Delivery to boost your setup at Gen 2 speeds. Three Type-A USB 3.2 Gen 1 ports are available for your gaming peripherals, while HDMI 2.0b allows you to connect a 4K monitor or TV at up to 60 frames per second. To keep cable clutter out of your space, the key ports are carefully placed in the back.
ARMOURY CRATE ROG
Armoury Crate integrates system and lighting controls in a single tool, putting crucial settings at your fingertips. Scenario Profiles are simple to create and edit, and they automatically adjust when you launch your favourite games. When you use the ROG Keystone II with these adjustments, you can instantly load your fine-tuned settings.
GET READY TO PLAY
Arm yourself with ROG gaming accessories and gear. The ROG Chakram core mouse is compatible with Aura Sync and provides improved precision and control. The ROG Delta headset is a plush and comfortable headset that is ideal for immersing yourself in rich, high-fidelity sound. And carry it all in a rugged ROG Backpack when you're on the go. *Bundled peripherals may vary by area. Please verify with local sellers for the most up-to-date prices.
| | |
| --- | --- |
| Brand | Asus |
| Series | Strix |
| Screen Size | 15.6" |
| Screen Resolution | 1920 x 1080 |
| Touchscreen | No |
| Operating System | Windows 10 Home |
| Generation | AMD Ryzen Generation |
| Processor Type | AMD Ryzen 7 |
| Processor Model | Ryzen 7 4800H |
| Processor Speed | 2.9 GHz |
| Processor Turbo | 4.2 GHz (Up to) |
| Processor Cache | 8 MB |
| RAM | 16GB |
| HDD Interface | SSD |
| Hard Disk Capacity | 1TB SSD |
| Graphics | Nvidia Graphics |
| Graphics Detail | GTX1650 (Nvidia GeForce) |
| Video Memory | 4GB Nvidia Graphics |
| Optical Drive | No Optical Drive |
| USB Ports | 4 ports |
| Numeric Pad | No |
| HDMI | Yes |
| Backlit Keyboard | Yes |
| Warranty | 1 Year International |
| Shipping | 5 - 10 Days |