Overview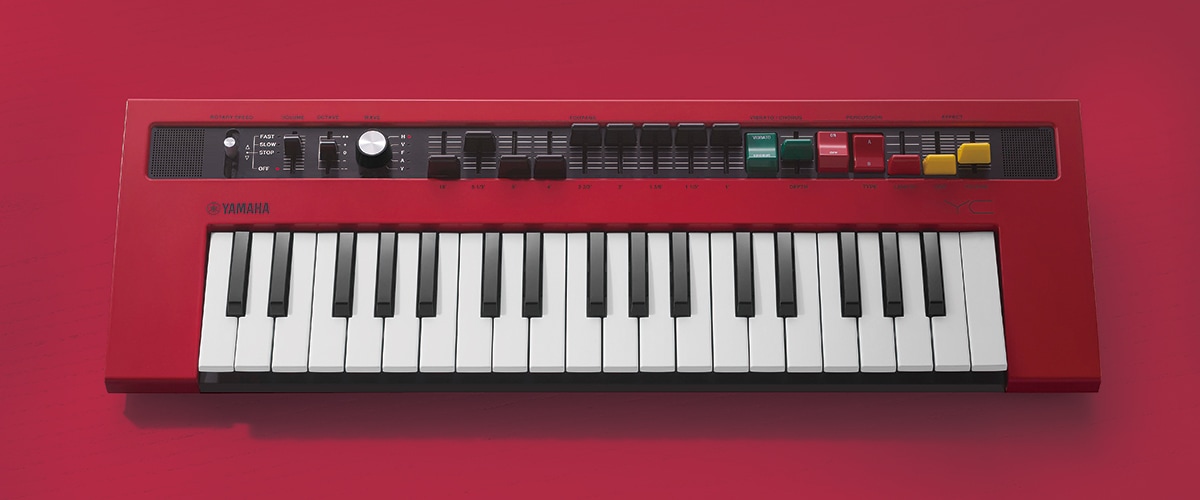 -Unique expression of drawbars and rotary speaker
-Percussion and effects for a complete organ experience
-128 polyphony
hands-on
reface YC overview
Sounds
H
V
F
A
Y
H, American tonewheel organ
Footage Drawbars
Just like vintage organs, reface YC features nine drawbars to interact with the sound.
Controls
Rotary Speed
Vibrato/Chorus
Percussion
Effect
Rotary Speed
Moving the lever up or down changes the setting between "FAST" (fast rotation), "SLOW" (slow rotation), "STOP" (no rotation), and "OFF" (no effect applied).
Experience more
How To Create Old School Organs With Reface YC
How To Make Experimental Sounds With Reface YC

Create your sound
any place, any time.
For keyboardists, music creators and sound interfaces of classic
reface Mobile Mini Keyboards are reimagined interfaces of
classic Yamaha keyboards.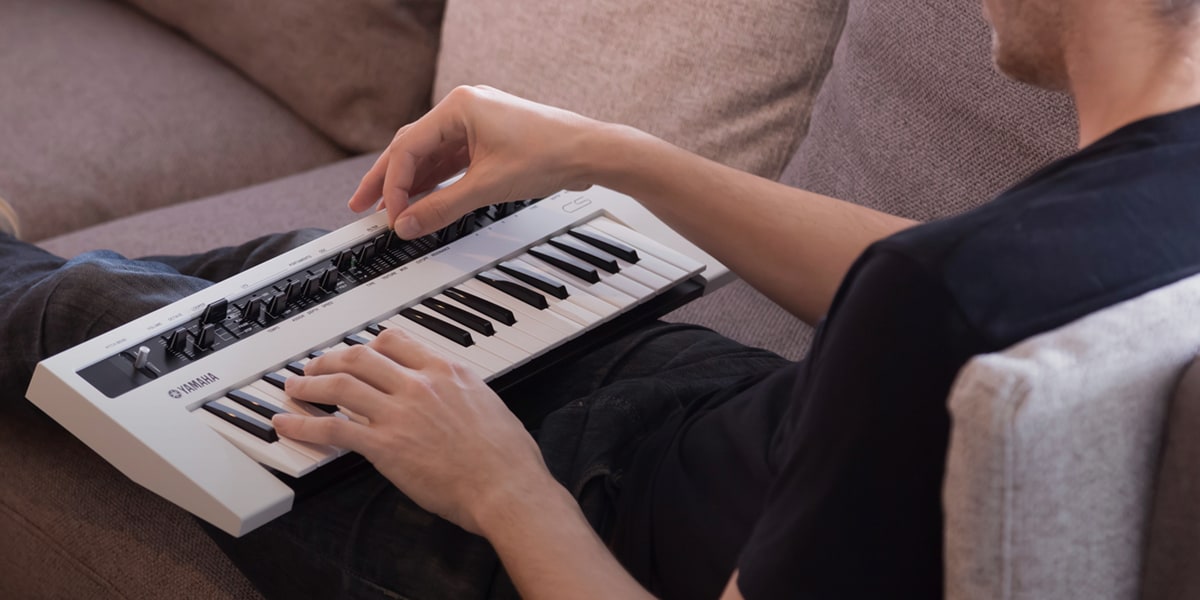 Legendary sound
modern size
Intuitively control big sound in a small size with four
unique synth based on legendary Yamaha keyboards.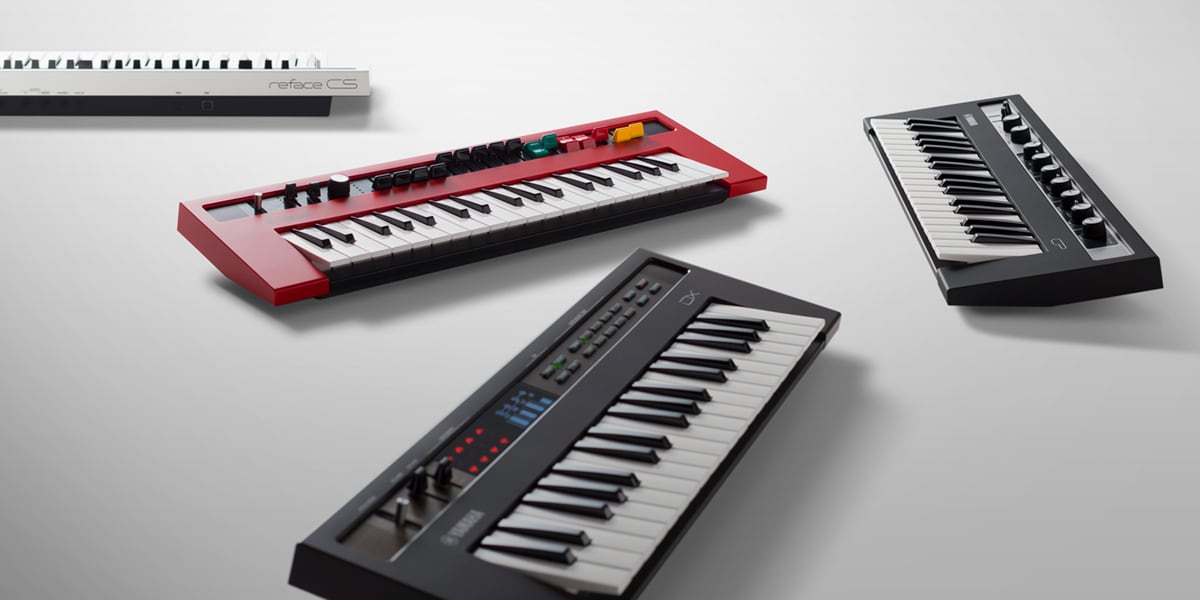 reface to go
Find inspiration any place, any time with built-in
speakers and battery power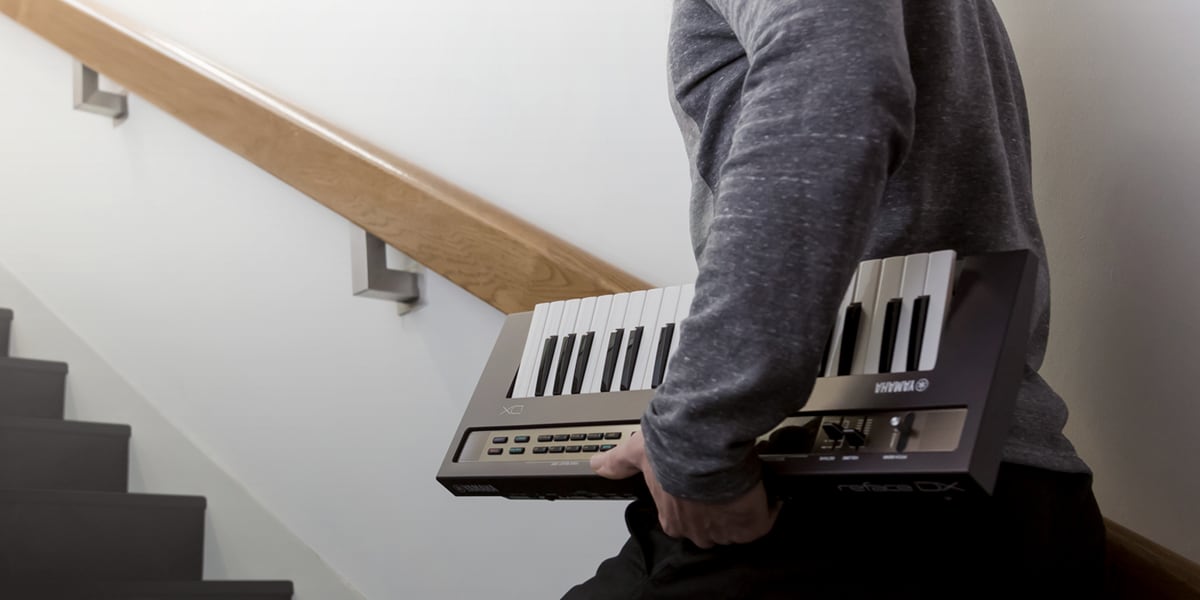 Soundmondo
Social sound sharing: inspire and be inspired.
Discover, connect and share reface voices.
join Soundmondo
iOSAndroid/Mac/PC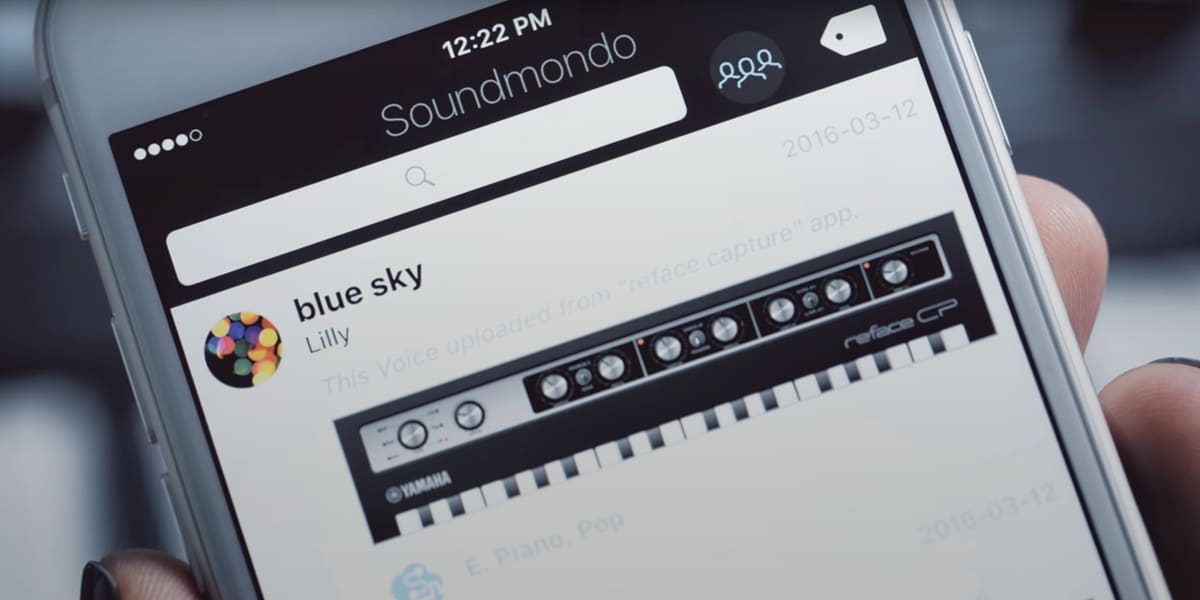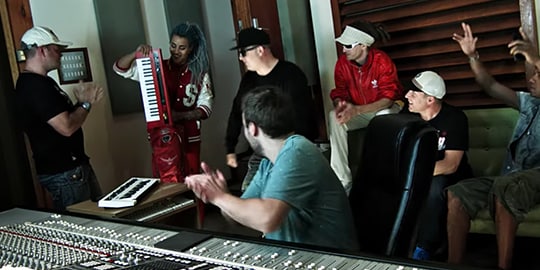 Ready to be inspired
watch videos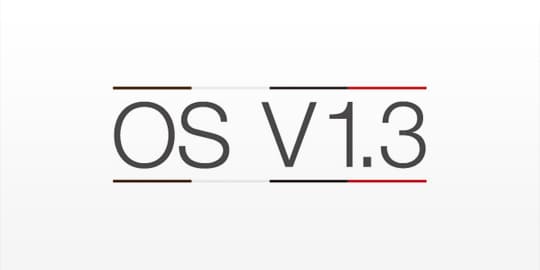 Don't miss update
check the news
CHOOSE YOUR GEAR
CS
Analog modeling synth
learn more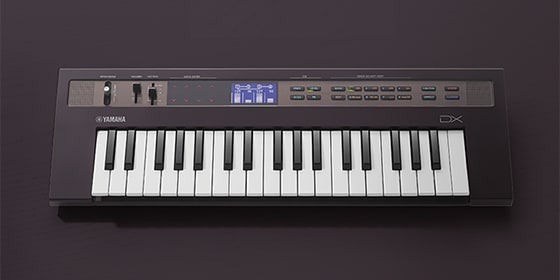 DX
FM synth
learn more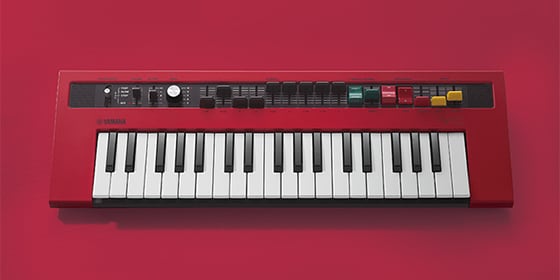 YC
Combo organ
learn more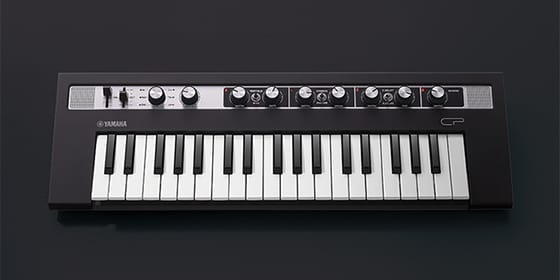 CP
Electric piano
learn more
ANDACCESSORIES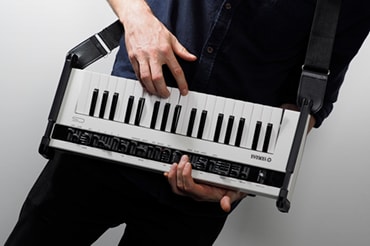 KT-refaceStrap attachment kit

Line6 G10Wireless system

Cubasis LE (Free)Mobile Music Creation System

MD-BT01Bluetooth wireless MIDI adaptor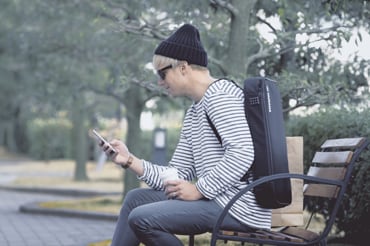 SC-refaceGig bag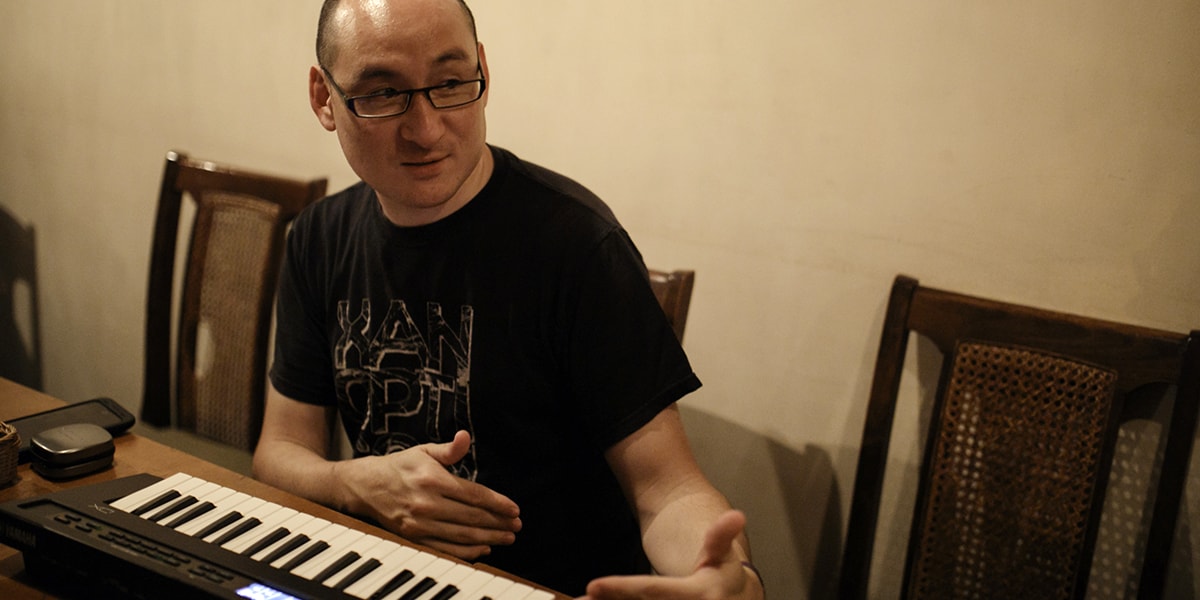 Interview: Richard Devine

Richard Devine is an Atlanta-based electronic musician and sound designer known for his layered, processed sound that combines influences from a range of genres spanning electronic, hip-pop, and more. We caught up with this unique artist in Shibuya to talk about the reface keyboards after his modular synthesizer workshop. ...
read more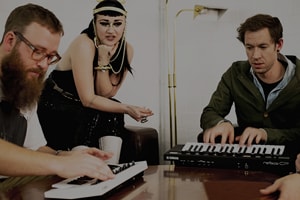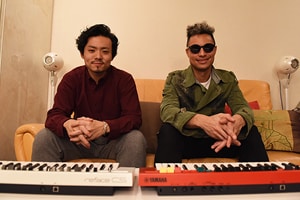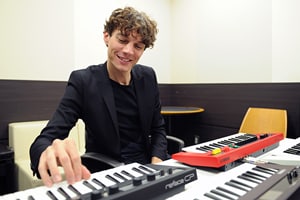 reface CS

 

reface DX

 

reface CP

 

reface YC

Amplifiers

2 W x 2

2 W x 2
2 W x 2
2 W x 2

Speakers

3 cm x 2
3 cm x 2
3 cm x 2
3 cm x 2

Power Consumption

6 W (When using PA-130 power adaptor)
6 W (When using PA-130 power adaptor)
6 W (When using PA-130 power adaptor)
6 W (When using PA-130 power adaptor)

Battery Life

Approximately 5 hours
Approximately 5 hours
Approximately 5 hours
Approximately 5 hours

Auto Power Off

Yes
Yes
Yes
Yes

Power Supply

Adaptors

PA-130 or an equivalent recommended by Yamaha
PA-130 or an equivalent recommended by Yamaha
PA-130 or an equivalent recommended by Yamaha
PA-130 or an equivalent recommended by Yamaha

Batteries

Six "AA" size batteries or Ni-MH rechargeable batteries
Six "AA" size batteries or Ni-MH rechargeable batteries
Six "AA" size batteries or Ni-MH rechargeable batteries
Six "AA" size batteries or Ni-MH rechargeable batteries

Included

AC adaptor*, MIDI breakout cable, Owner's Manual, Warranty* *May be included depending on your locale
AC adaptor*, MIDI breakout cable, Owner's Manual, Warranty* *May be included depending on your locale
AC adaptor*, MIDI breakout cable, Owner's Manual, Warranty* *May be included depending on your locale
AC adaptor*, MIDI breakout cable, Owner's Manual, Warranty* *May be included depending on your locale

Number of types

5 OSC types
4 Operators, 12 Algorithms
6 Keyboard types
5 Organ types

Effects

Distortion, VCM Chorus/Flanger, VCM Phaser, Delay
Distortion/VCM Touch Wah/Chorus/VCM Flanger/VCM Phaser/Delay/Reverb
Drive, Tremolo/VCM Wah, Chorus/VCM Phaser, Digital Delay/Analog-Type Delay, Reverb
Rotary Speaker, Distortion, Reverb

Number of voices

-
32 (memorable)
-
-

Dimensions

Width

530 mm (20 7/8")
530 mm (20 7/8")
530 mm (20 7/8")
530 mm (20 7/8")

Height

60 mm (2 3/8")
60 mm (2 3/8")
60 mm (2 3/8")
60 mm (2 3/8")

Depth

175 mm (6 7/8")
175 mm (6 7/8")
175 mm (6 7/8")
175 mm (6 7/8")

Weight

1.9 kg (4 lbs, 3 oz) (not including batteries)
1.9 kg (4 lbs, 3 oz) (not including batteries)
1.9 kg (4 lbs, 3 oz) (not including batteries)
1.9 kg (4 lbs, 3 oz) (not including batteries)

Number of Keys

37 keys
37 keys
37 keys
37 keys

Type

HQ mini (High-Quality mini)
HQ mini (High-Quality mini)
HQ mini (High-Quality mini)
HQ mini (High-Quality mini)

Initial Touch

Yes
Yes
Yes
Yes

Maximum Polyphony

8
8
128
128

Engine

AN (Analog Physical Modeling)
FM
SCM + AWM2
AWM (Organ Flutes)

Phrase Looper

Yes
Yes
-
-

Display

Type

-
Full Dot LCD (128 x 64 dots)
-
-

DC IN

DC IN (12 V) jack
DC IN (12 V) jack
DC IN (12 V) jack
DC IN (12 V) jack

Headphones

PHONES (6.3 mm, stereo phone jack)
PHONES (6.3 mm, stereo phone jack)
PHONES (6.3 mm, stereo phone jack)
PHONES (6.3 mm, stereo phone jack)

MIDI

MIDI (mini-DIN IN/OUT)
MIDI (mini-DIN IN/OUT)
MIDI (mini-DIN IN/OUT)
MIDI (mini-DIN IN/OUT)

AUX IN

AUX IN (3.5 mm, mini stereo phone jack)
AUX IN (3.5 mm, mini stereo phone jack)
AUX IN (3.5 mm, mini stereo phone jack)
AUX IN (3.5 mm, mini stereo phone jack)

OUT PUT

L/MONO, R (6.3 mm, TS phone jack, unbalanced)
L/MONO, R (6.3 mm, TS phone jack, unbalanced)
L/MONO, R (6.3 mm, TS phone jack, unbalanced)
L/MONO, R (6.3 mm, TS phone jack, unbalanced)

USB TO HOST

USB (TO HOST)
USB (TO HOST)
USB (TO HOST)
USB (TO HOST)

Pedal

Type

FOOT CONTROLLER: FC7 (optional) (to adjust the volume)
SUSTAIN: FC3(A), FC4(A), FC5 (optional)
SUSTAIN: FC3(A), FC4(A), FC5 (optional)
FOOT CONTROLLER: FC7 (optional) (to adjust the volume)

Half dumper

-
NO (*Half damper's control message can be sent to external device via MIDI)
Yes (only connceted to FC3(A))
-
More Information

| | |
| --- | --- |
| Brand | Yamaha |
| Warranty | 1 Year Manufacturer |
| Shipping | Same Day From Lahore |