Mi Air Purifier 2
The smart way to breathe
Real-time AQI monitoring
Mi Home app, smart remote controls
400 sq. ft. coverage, 360° triple-layer filter
Clean each breath of air
Purifies room in 10 minutes①
We know eating clean is better for the body, and the same applies to the air we breathe. Mi Air
Purifier 2 is simple, elegant and has a new compact design that is 40% smaller than the first Mi
Air Purifier. Despite this, it still offers a high 310m3/h Clean Air Delivery Rate (CADR) ② and
takes just 10 minutes to circulate purified air in a 21m2 room. Go on, isn't it about time you give
your lungs a treat?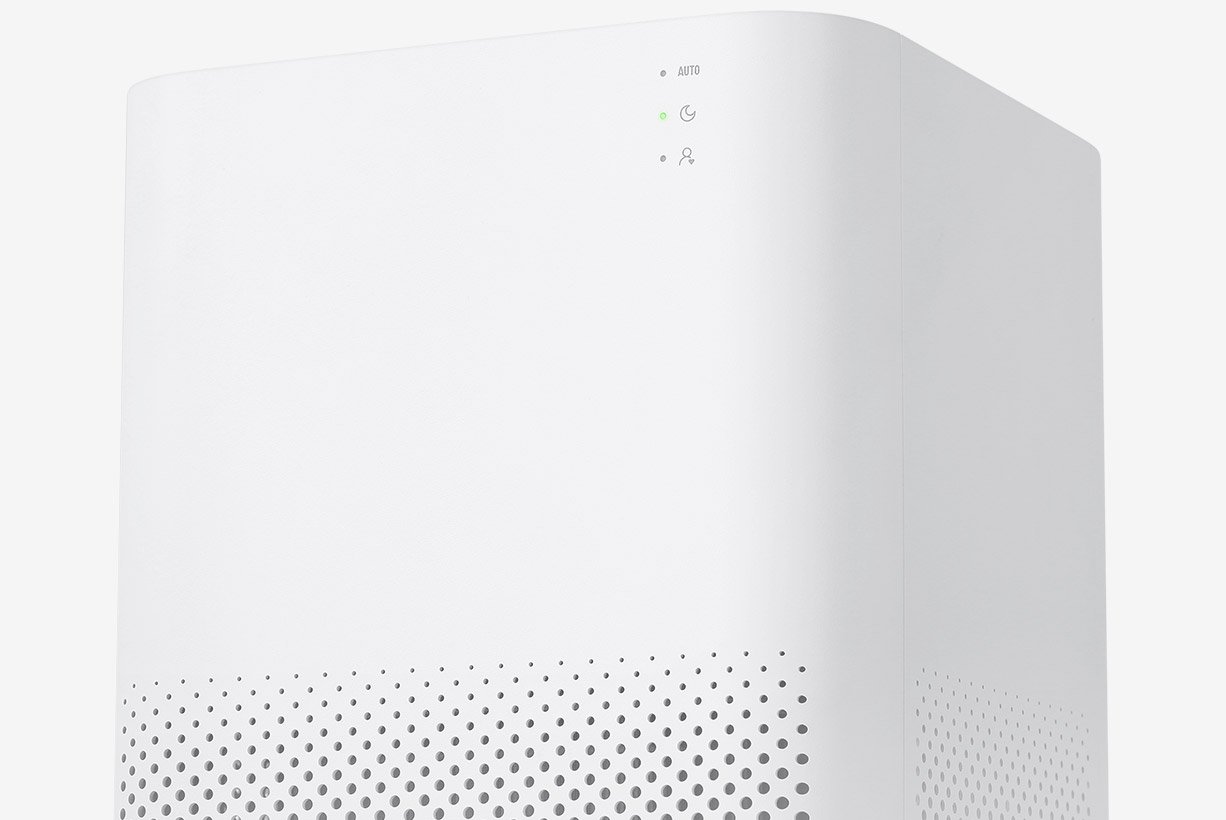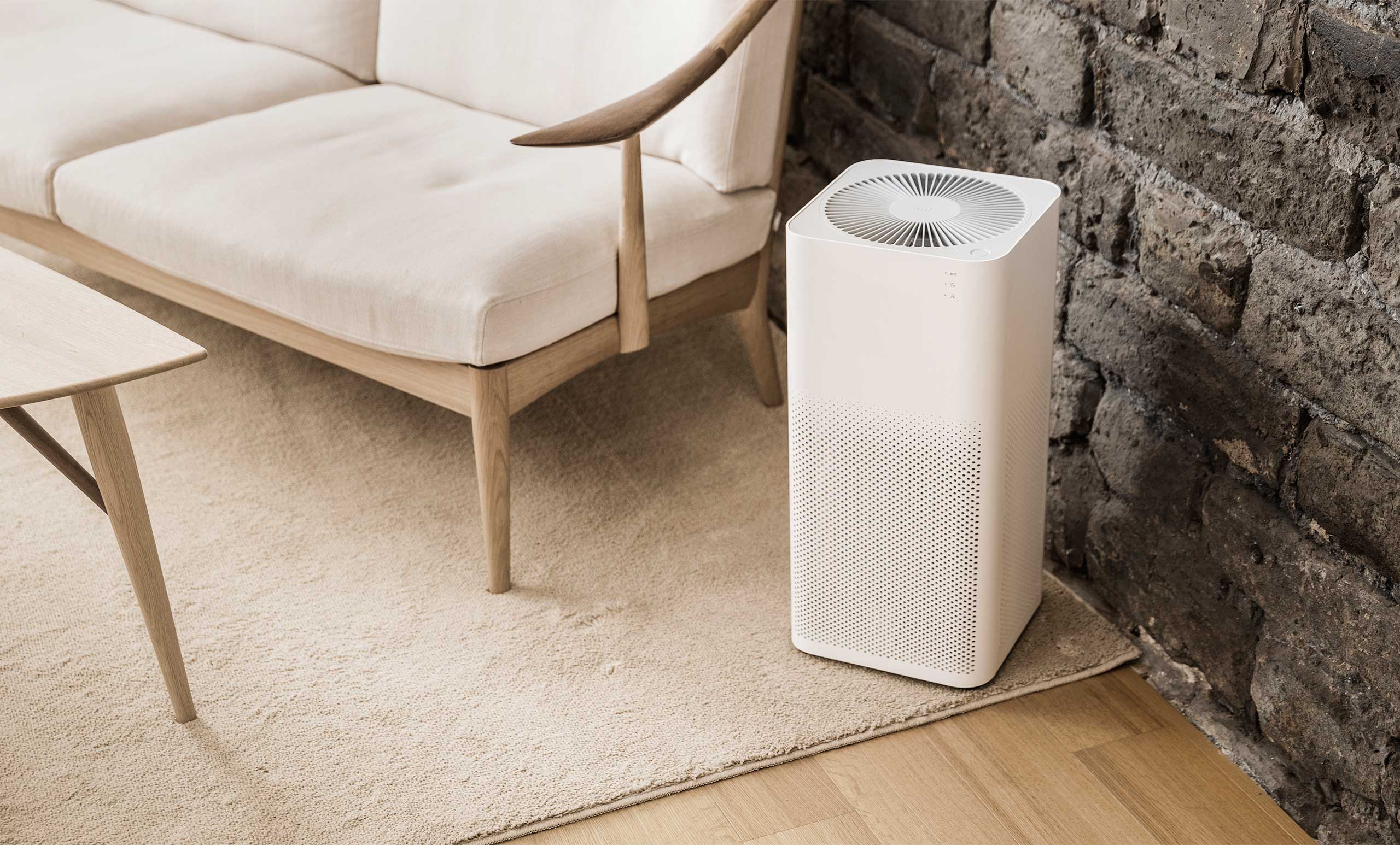 Every way the wind blows
High air pressure, larger circulation
Send powerful gusts of air to the farthest reaches of your room. Inspired by aircraft engines, the
aerodynamic pressure system created by our R&D team draws inward from the base and expels
air upwards with great force. Smart phone controls let you switch on and off remotely, even when you
are away from home③. That way you can always be sure to come home to clean air.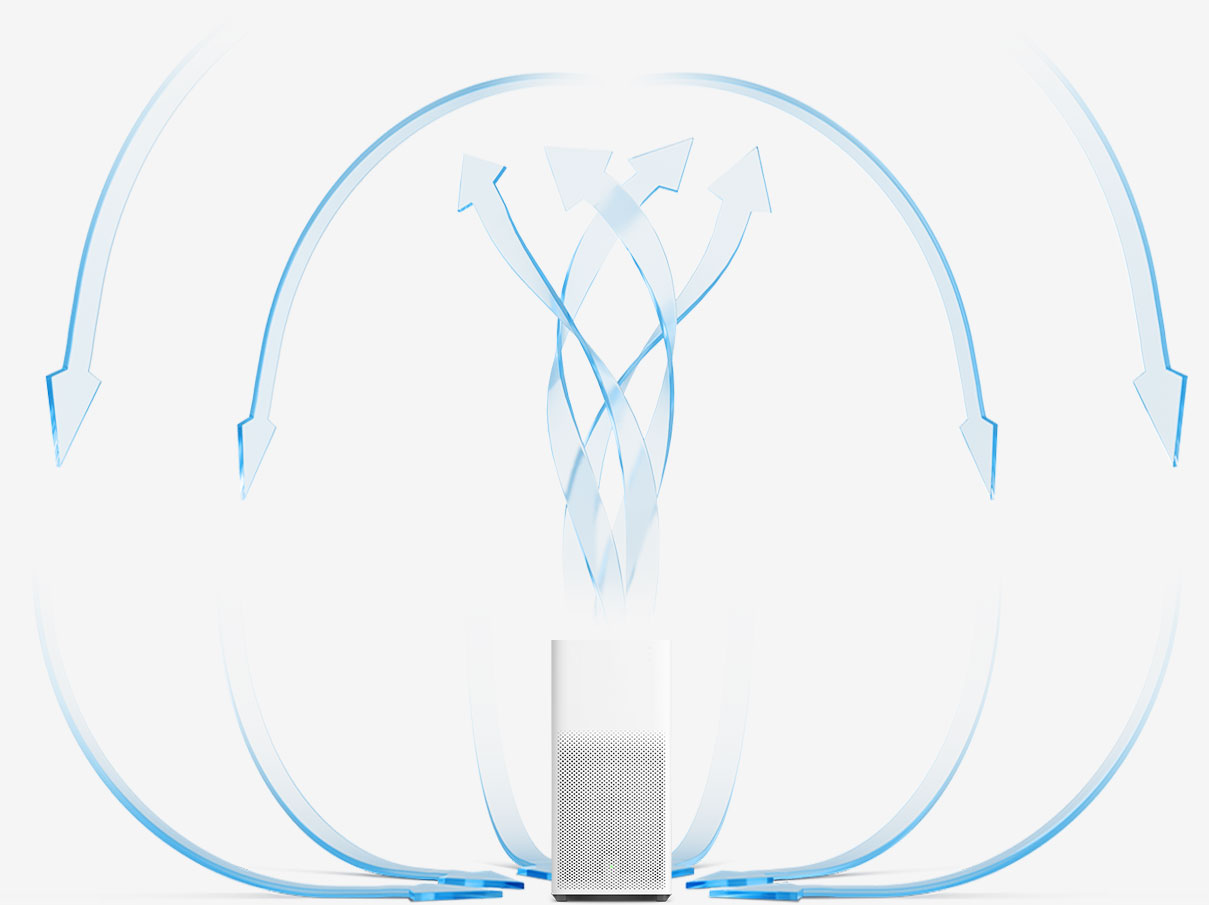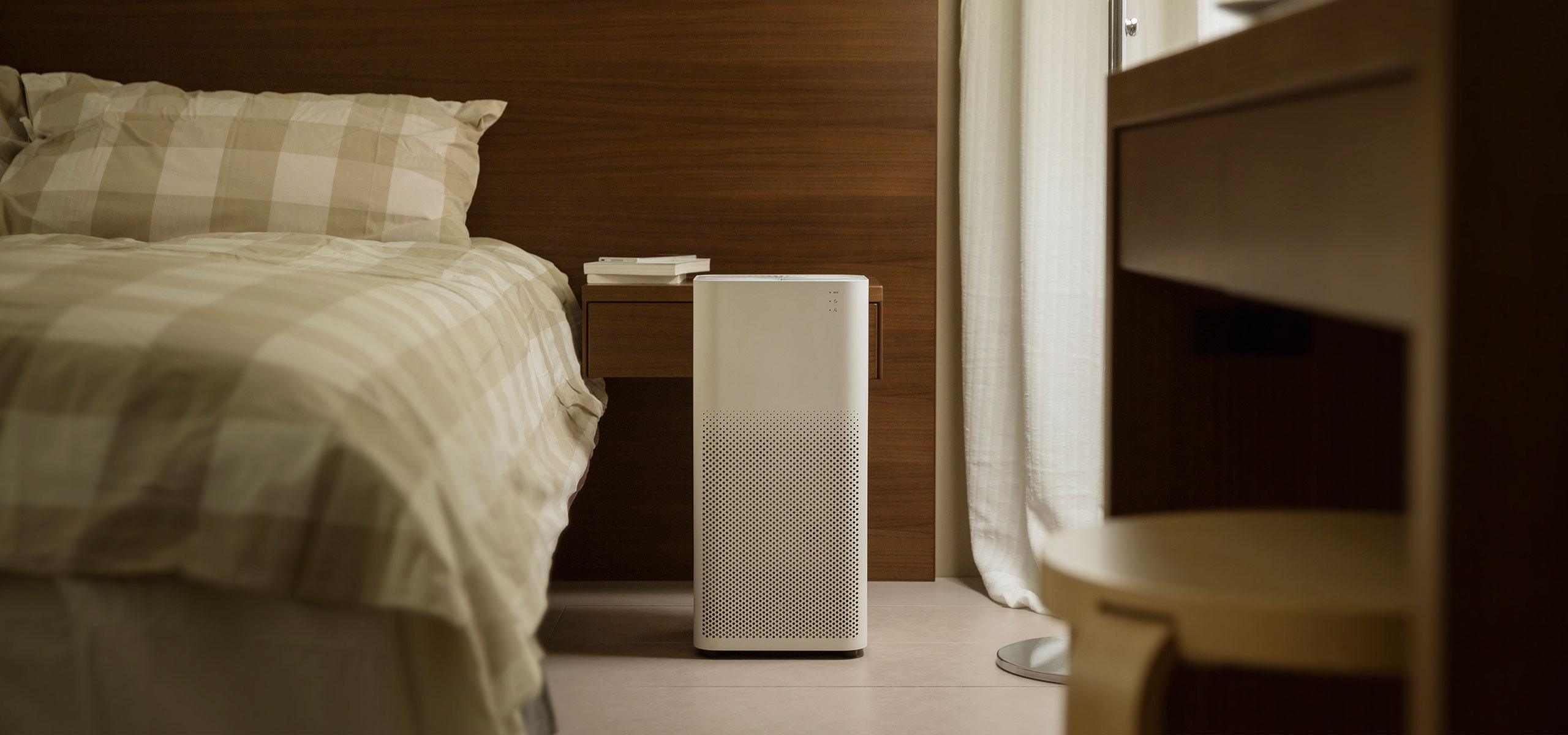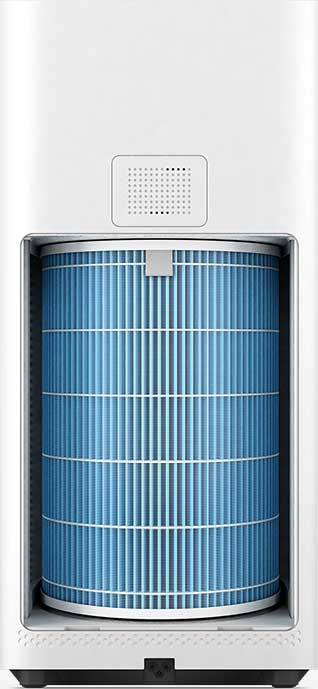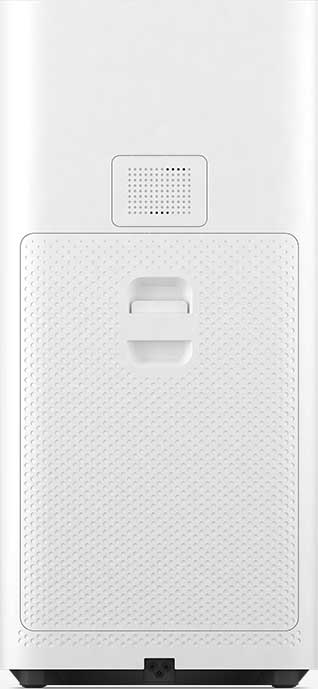 Covers all angles
360°triple-layer filter
The 360° cylindrical filter takes in air more efficiently from every direction compared to conventional air purifiers. Its
triple-layer design removes particles larger than 0.3μm with a high-density EPA filter from Japanese manufacturer Toray,
while an activated coconut carbon filter removes formaldehyde, bad odour and other harmful substances.④
Replacing the filter is simple and you will be automatically notified via the app when it needs replacing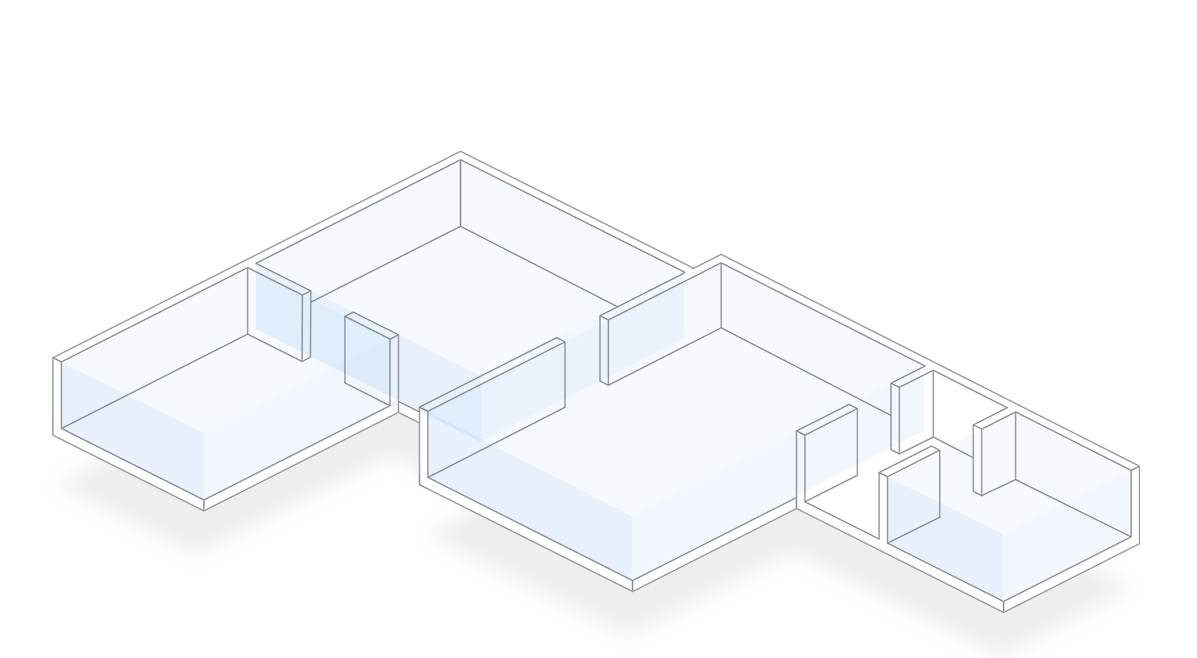 11min to circulate air once in the living room
Enjoy better air even when resting on the sofa. Mi Air Purifier 2 quickly removes PM2.5 particles, dust from unclean air conditioners, germs, indoor plant pollen and pet hair. It even filters unpleasant odours that may waft through from time to time.
8min to circulate air once in the study
Sitting in your newly renovated study? Mi Air Purifier 2 filters out formaldehyde, chemical contaminants and smoke. Clear your senses with a steady stream of clean air to better focus on work or reading.
5min to circulate air once in the master bedroom
Your body and its respiratory system releases carbon dioxide, ammonia, and other chemicals.
Without proper air circulation, sleep quality can be greatly affected. The ultra-quiet Mi Air Purifier
also removes PM2.5 particles, bacteria, dust and other allegens that cling onto bedding. This can
provide relief to headaches, sore throats, and stuffy noses, and other sleep discomforts.
Completely in control
Monitor air quality at a glance
Use your phone as a remote to power on,
power off, and switch modes. The Mi Home app
also lets you monitor home air quality from your
phone at any time. Create schedules to power on, power
off, switch to Night mode, and more.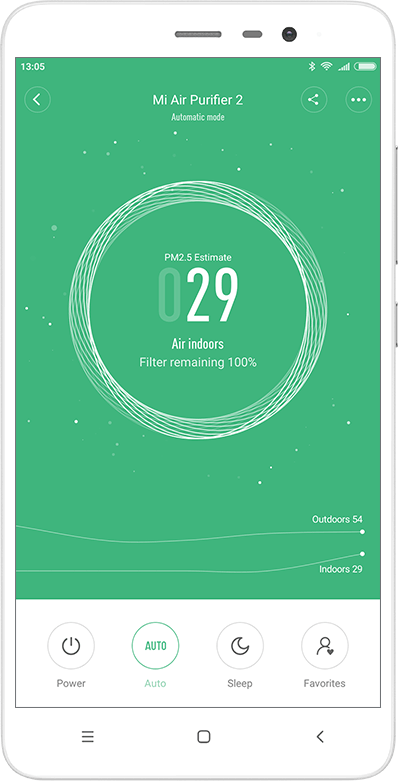 The strong, silent type
Ultra-quiet and energy efficient
Sleep soundly with the ultra-quiet Mi Air Purifier 2. Advanced aerodynamics
reduce noise and wind resistance so you can enjoy peace and silence at
night. The custom Japanese motor from Nidec is extremely power efficient,
consuming 58% less energy than Mi Air Purifier and using only 4.8W on
normal mode - that's even better than energy-saving lightbulbs.⑥
4.8w Low power consumption

circulates clean air indoors with a pressure system that propels air to every corner of the room.

Mi Air Purifier 2
Purifies room air in 10 minutes
High performance 310m3/h CADR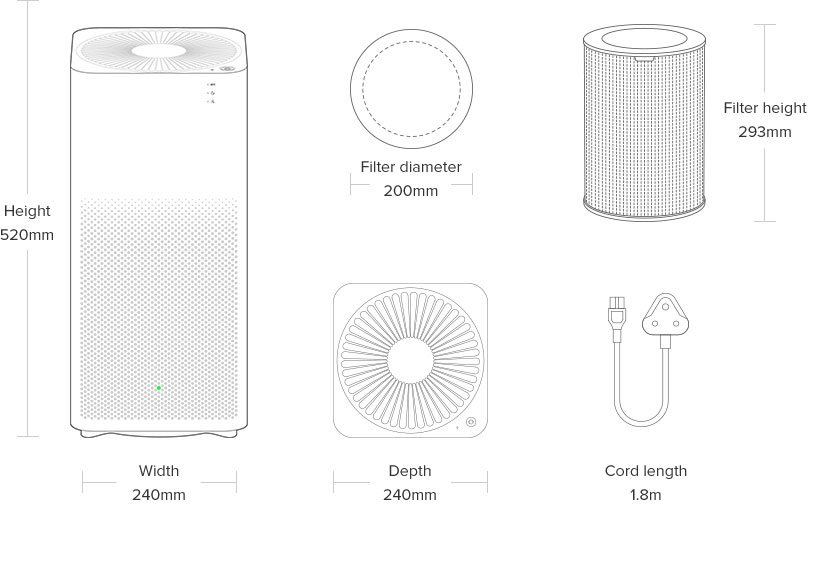 310m3/h
CADR
(Clean air delivery rate)
CADR (Clean Air Delivery Rate) is the international standard for measuring air purifier
effectiveness. Rigorous tests are performed using dust, second-hand smoke and
pollen to calculate the rate of clean air delivery per unit of time. The higher the
CADR, the more effective the purifier.
21m2 ~ 37m2
Recommended effective area
Effective area is based on the CADR and may be affected by factors such as room
height and plot ratio. Mi Air Purifier's effective area is based on the GB/T 18801 Air
Purifier standard: Effective area = CADR x (0.07-0.12)
Wi-Fi module
802.11b/g/n
Smart connection, remote phone control

Air-quality sensor
SHINYEI (Japan) particle sensor

Temperature
and Humidity sensor
Sensirion AG (Switzerland) sensor

Global voltages supported
AC 100V~220V 50/60Hz
Package contents
Package size 290mm x 289mm x 580mm

Features
Auto mode
Night mode
Manual
On / off
Wi-Fi indicator light
Air quality indicator light
Smart phone controls
Download the Mi Home app, available on Android and iOS

Switch modes

Adjust speed

Timer

Detect air quality

Filter change alerts
More Information

| | |
| --- | --- |
| Brand | Xiaomi Mi |
| Warranty | Check at Delivery |
| Shipping | 5 - 10 Days |
More from Xiaomi Mi