STYLE MEETS PERFORMANCE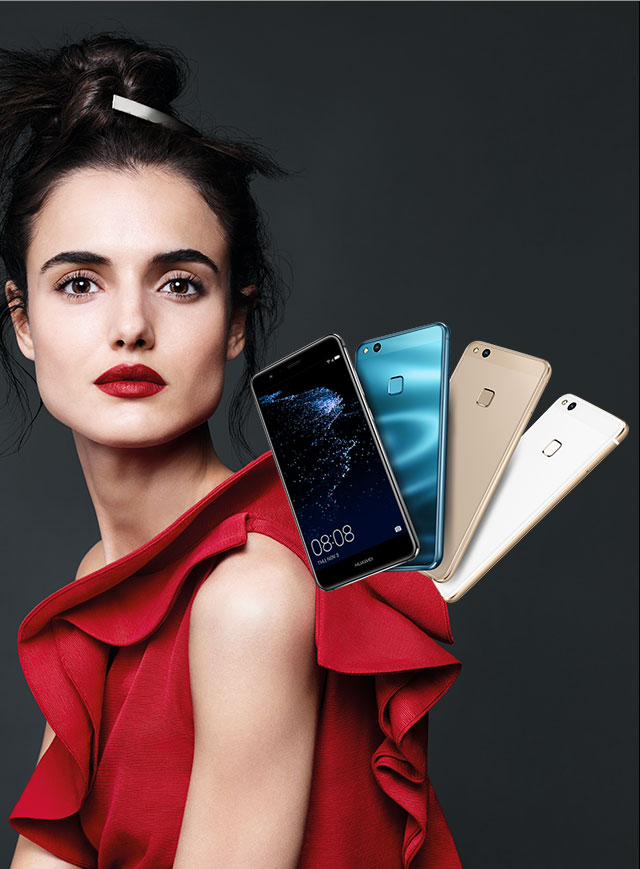 STYLE MEETS PERFORMANCE
Introducing HUAWEI P10 lite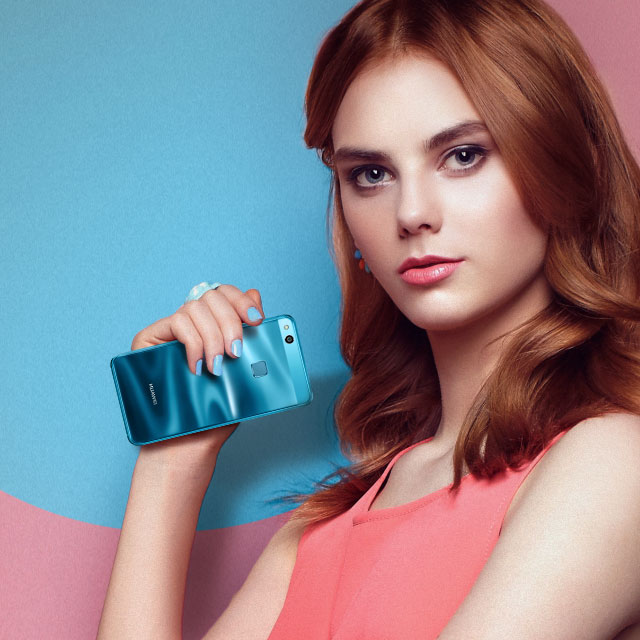 DESIGNED TO DAZZLE
Inspired by the natural beauty of water, the 2.5D double-sided curved glass, diamond-cut metal frame and clean design make HUAWEI P10 lite a pleasure to hold and behold. Available in sapphire blue, midnight black, pearl white and platinum gold.
2.5D Double-sided Curved Glass

TOUCH OF BEAUTY
The 2.5D double-sided curved glass surface is fun to touch, beautiful to look at, and it's 7H hardness rating makes it equal to quartz to prevent scratches and damage. The sapphire blue version of HUAWEI P10 lite was inspired by water, and a 0.1mm shiny film under its back glass appears to reflect rippling waves that change as lighting conditions change.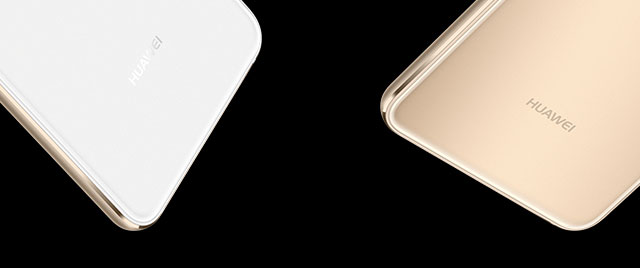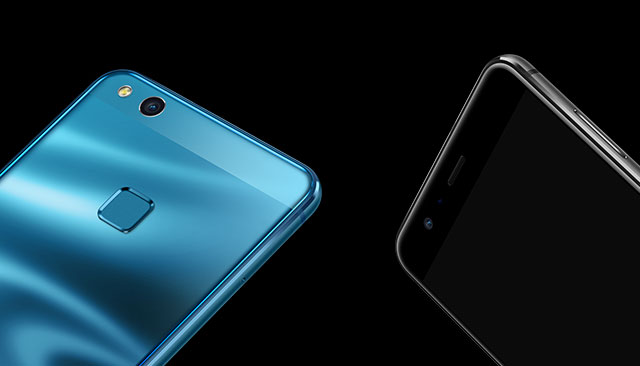 TOUGH, TEXTURED
HUAWEI P10 lite's aluminum and magnesium body undergoes a CNC process making its metal frame stronger, more beautiful and more durable. Anodic oxidation adds brightness and prevents scratches. And ceramic blasting gives HUAWEI P10 lite a textured finish and clean edges so it's stylish and fun to hold every time you pick it up.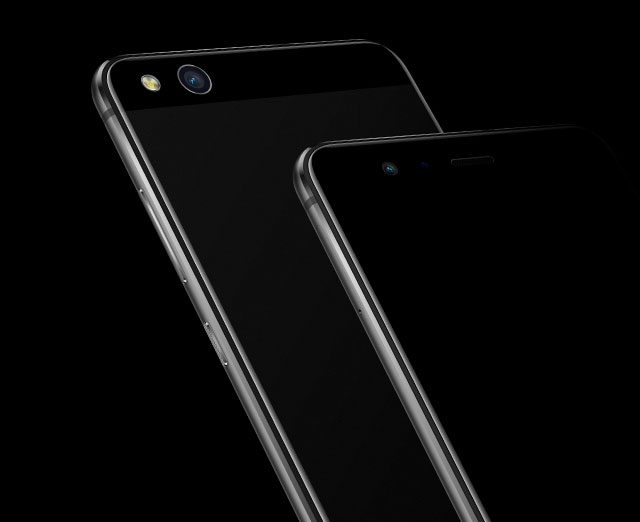 COLORFUL WORLD
A wide-gamut RGB color scheme inside HUAWEI P10 lite's 5.2-inch FHD display adds 21 percent more color and detail to capture the full richness of the world around you. The display is not only better, it's 20 percent thinner. And at night, eye comfort mode adjusts to reduce eye strain.
10-MINUTE CHARGE, 2 HOURS OF VIDEO
HUAWEI P10 lite's new 3000 mAh (TYP) battery charges faster and lasts longer. A 10-minute charge powers 2 hours of video watching, meaning the fun never stops. Certified by 11 global organizations, the 5-level safety design and fast charge technology gives you the confidence and power to move as fast as you want to.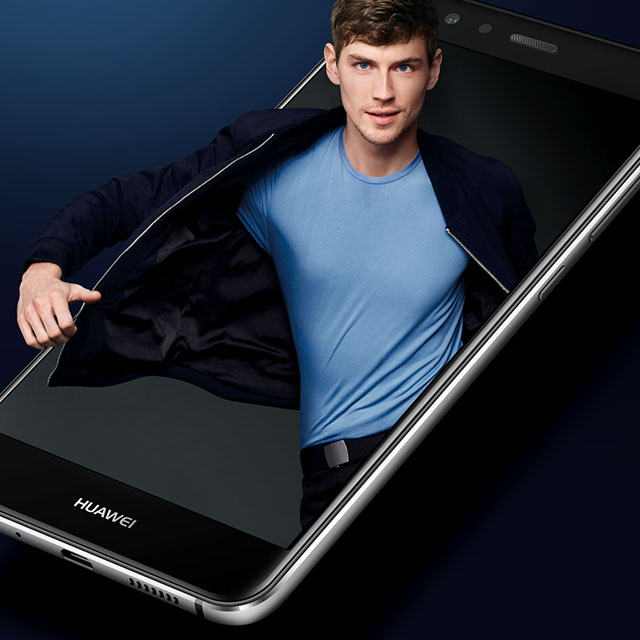 CHARGE FAST. NO WORRIES.
HUAWEI P10 lite's 3000 mAh (TYP) is a game-changer in smartphone batteries: a 10-minute charge powers 2 hours of video watching*; a 30-minute charge powers 43 percent of the battery; and 97 minutes provides a full charge. It's also safe, with an onboard 5-level current limitations.
*Based on results from HUAWEI lab tests. Battery life depends on actual usage.
MORE POWER, LONGER LIFE
The intelligent battery has finally arrived. Smart Power-Saving 5.0 improves battery life, lowers power consumption and optimizes app usage to extend the time between charges. Longer battery life to power your life and the apps you love.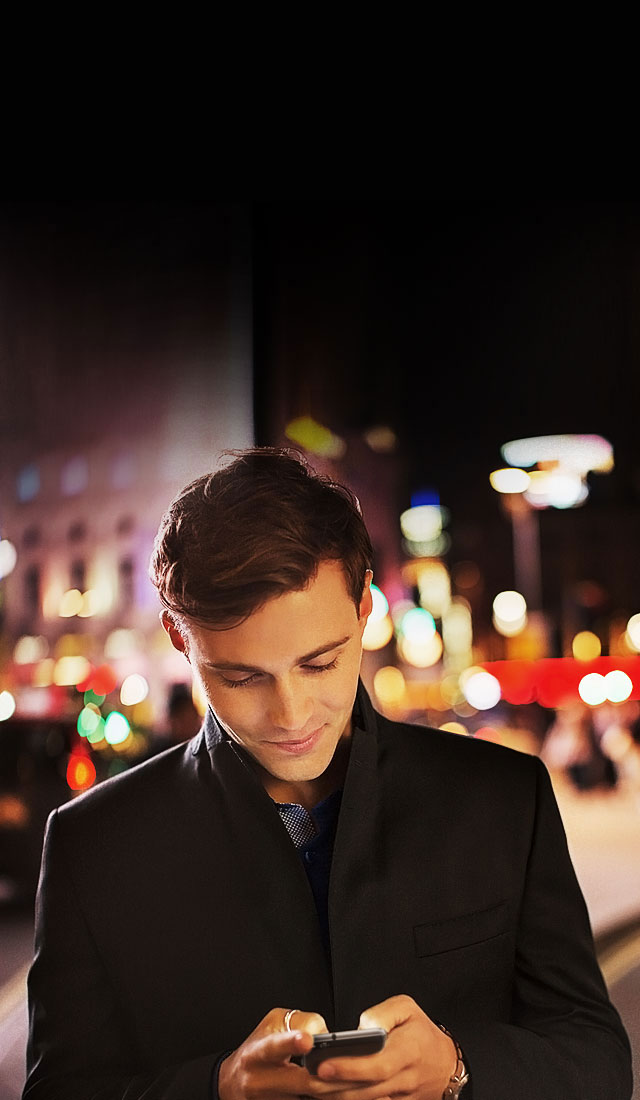 MASTERFUL MULTI-TASKING
HUAWEI's Kirin 658 processor reduces power consumption, boosts performance and creates an engaging user experience. The sate-of-the-art EMUI user interface is not only faster, it's beautiful and simple to navigate. And the fingerprint sensor unlocks HUAWEI P10 lite in 0.3 seconds to keep pace with the speed of your life.
Fingerprint Sensor
KIRIN 658 PROCESSOR
The 8-core Kirin 658 processor—exclusively for HUAWEI P10 lite—has a clock rate of up to 2.36GHz and works harder and faster with less drain on the battery. HUAWEI's i5 coprocessor further reduces power consumption, extends battery life, giving you more time to have fun.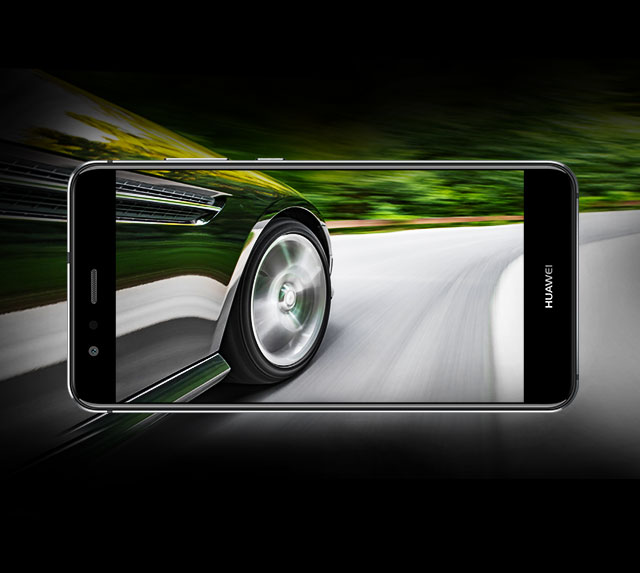 BEAUTY. POWER. SPEED.
In an exclusive partnership with Google, HUAWEI's operating system for the HUAWEI P10 lite is cleaner, simpler and works better with your life. The most common functions can now be completed in just 3 steps. Machine learning frees up power for faster speed and connectivity, revolutionizing HUAWEI P10 lite's overall performance.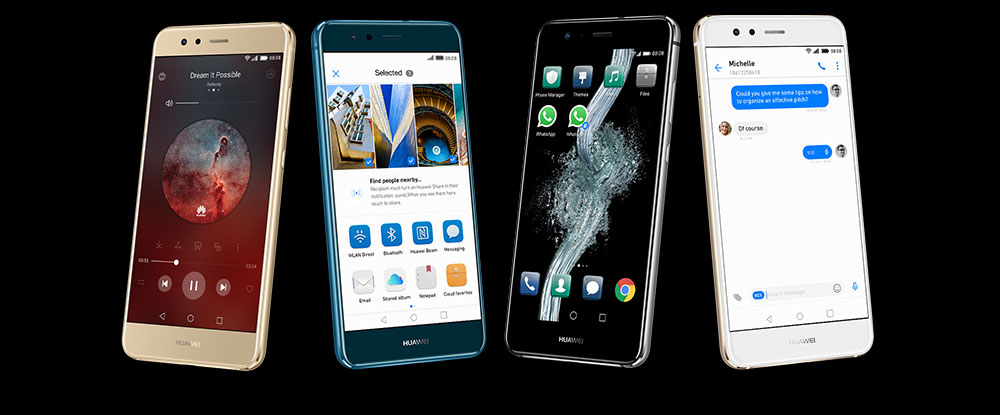 INSTANT UNLOCK
HUAWEI P10 lite's new secure fingerprint sensor is one of the fastest and most advanced of any HUAWEI device, ever: 0.3 seconds. Touch, open, discover. Unlock your life.
KNUCKLE DOWN
For the first time ever, HUAWEI's proprietary Knuckle Sense Technology is featured in a lite series. Create shortcuts like tapping and drawing on the screen to capture screenshots and screen recording, so movies and clips can be shared more easily.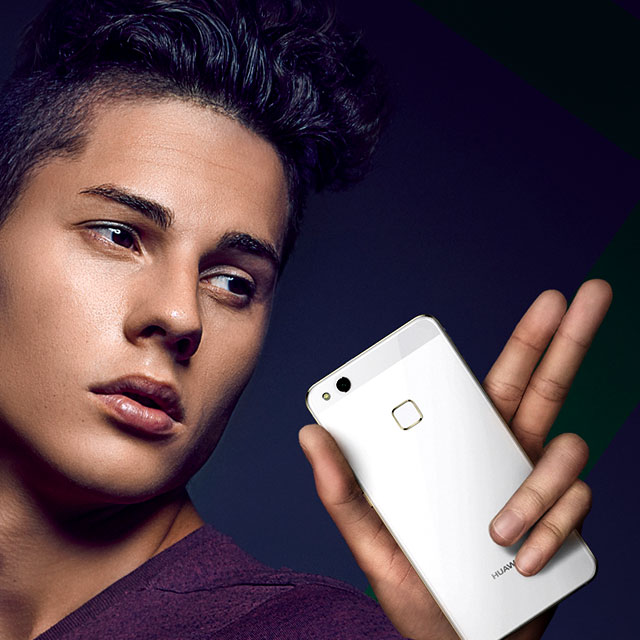 TAP. DRAW. SHARE.
Draw an S for a "long screenshot" to capture an entire article and long pictures. Social sharing: faster and easier than ever.
TWO TAPS: QUICK CAPTURE
Take the quickest screenshots and screen movies of your life. Tap twice with one finger: screenshot. Tap twice with two fingers: screen recording. Share the things that make you smile.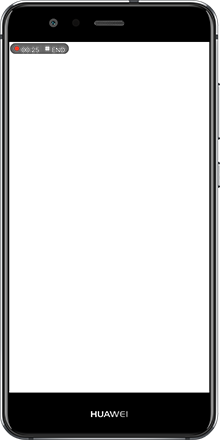 NEVER MISS A BRILLIANT MOMENT
The 8MP front camera's new portrait mode with facial recognition technology automatically creates aesthetic photos with natural bokeh that are beautiful and easy to capture. A powerful 12MP rear camera and larger1.25μm pixel sensor adds a professional-grade camera inside HUAWEI P10 lite.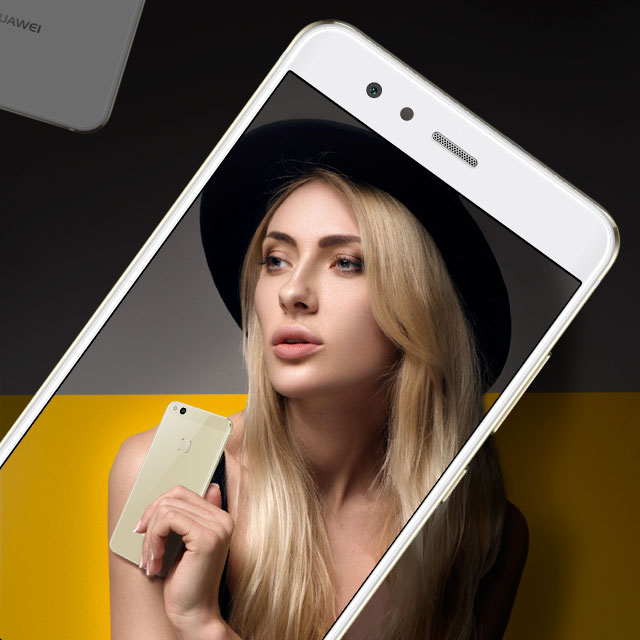 SELFIE SUPERSTAR
One tap, one great selfie. HUAWEI P10 lite's portrait mode on the 8MP front camera uses facial technology to captures stylish selfies with natural bokeh effect. Professional-grade portraits are sharper, clearer and always more beautiful.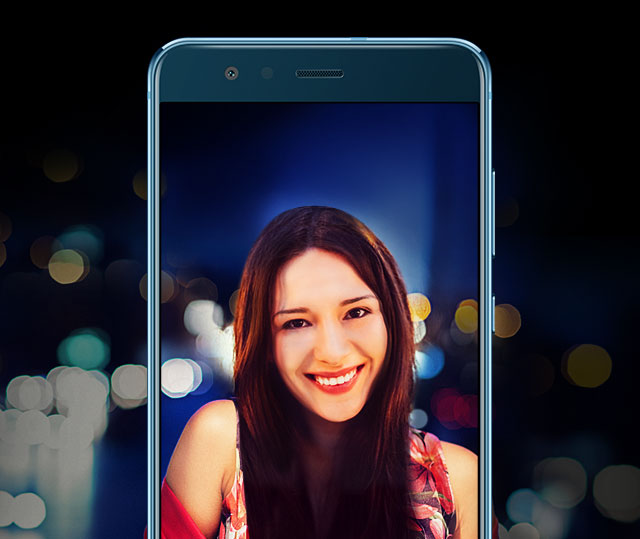 LOW LIGHTS. HIGHLIGHTS.
The rear 12MP camera with 1.25 µm pixel captures 20 percent more light for better photos in low light conditions. Dusk, dawn or evening photos now have more clarity, more sharpness and less noise, giving you the freedom to take great pictures anywhere.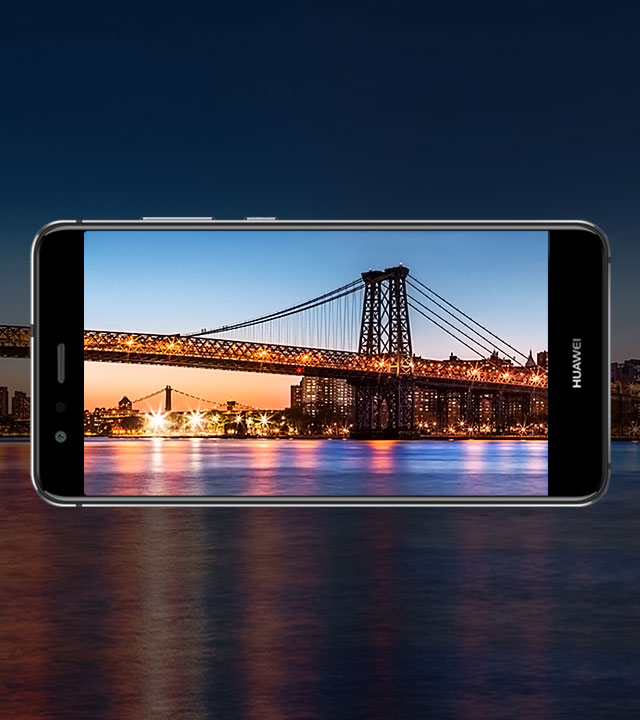 FAST FOCUS
HUAWEI P10 lite's camera opens, focuses and capture images faster than many competing smartphones, and is equipped with both PDAF and CAF auto-focus modes. Never miss a shot.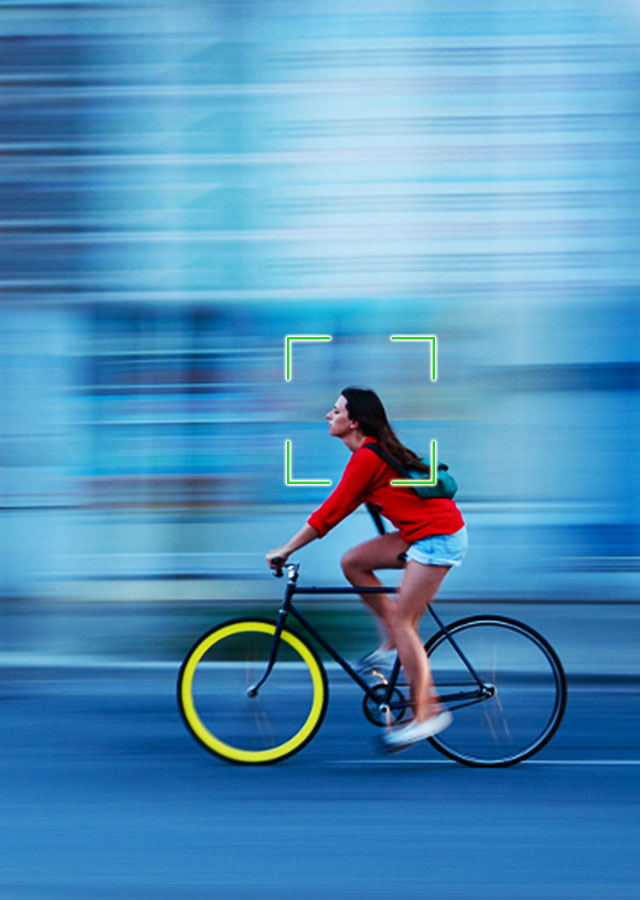 SPECIFICATIONS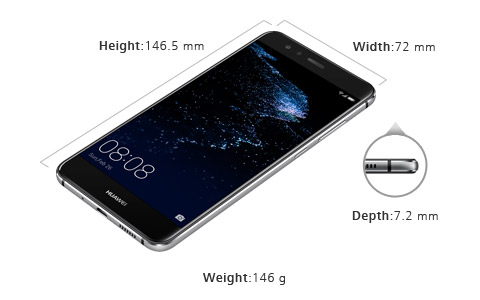 Colour
Graphite Black / Sapphire Blue / Pearl White / Platinum Gold
Display
5.2 inch FHD LCD screen
1.21 mm edges
1920 x 1080 with high color gamut
High contrast 1500:1
CPU
Kirin 658, 16nm Octa-core (4 × 2.1GHz + 4 x 1.7GHz) + i5 co-processor
Operation System
Android™ 7.0 Nougat
Memory
3GB RAM + 32GB ROM
4GB RAM + 32GB ROM (WEU, Northern Africa, Southeast Asia, APAC only)
Network
WAS-LX1, WAS-LX1A
Main SIM card:
FDD LTE: Band 1/3/7/8/20
UMTS (WCDMA) / HSPA+ / DC-HSDPA: Band 1/2/5/8
GSM / EDGE: 850/900/1800/1900 MHz

Secondary SIM card:
GSM: 850/900/1800/1900 MHz

WAS-LX2
Main SIM card:
FDD LTE: Band 1/3/5/7/8/28
TDD LTE: Band 40
UMTS (WCDMA) / HSPA+ / DC-HSDPA: Band 1/5/8
GSM / EDGE: 850/900/1800/1900 MHz

Secondary SIM card:
GSM: 850/900/1800/1900 MHz

WAS-LX2J
Main SIM card:
FDD LTE: Band 1/3/5/7/8/18/19/26
TDD LTE: Band 41/AXGP
UMTS (WCDMA) / HSPA+ / DC-HSDPA: Band 1/5/6/8/19
GSM / EDGE: 850/900/1800/1900 MHz

Secondary SIM card:
GSM: 850/900/1800/1900 MHz

WAS-LX3
Main SIM card:
FDD LTE: Band 2/4/5/7/28
UMTS (WCDMA) / HSPA+ / DC-HSDPA: Band 1/2/4/5/8
GSM / EDGE: 850/900/1800/1900 MHz

Secondary SIM card:
GSM: 850/900/1800/1900 MHz

WAS-L03T
Main SIM card:
FDD LTE: Band 2/4/5/7/12/17
UMTS (WCDMA) / HSPA+ / DC-HSDPA: Band 1/2/4/5/8
GSM / EDGE: 850/900/1800/1900 MHz
Connectivity
Bluetooth 4.1
802.11 b/g/n 2.4G
802.11 ac/a/b/g/n, 2.4G / 5G (WEU, Japan, Korea)
USB 2.0
Sensors
Fingerprint sensor
Gravity sensor
Optical sensor
Distance sensor
Gyroscope
Compass
Camera
Rear: 12MP, 1/2.8 inch sensor and 1.25 µm single pixel
Front: 8MP
PDAF and CAF 0.3s mixed focus
Audio
SWS2.0, 8.5V Smart PA
Video
3gp / mp4 / wmv / rm / rmvb / asf
Battery
3000 mAh (typical)
18W fast charge, 9V 2A
Smart Power-Saving 5.0
NFC
Supported (WAS-LX1A, WAS-LX1)
In The Box
Handset x 1
Charger x 1
USB cable x 1
3.5 mm headset x1
Quick Start Guide x 1
Card eject tool x 1
Protective shell x 1 (except LX1, LX1A)
More Information

| | |
| --- | --- |
| Brand | Huawei |
| Operating System | Android |
| Screen Size | 5.2'' |
| Internal Memory | 32GB |
| RAM | 4GB |
| Main Camera Pixel | 12.0 |
| Dual Sim | Yes |
| Water Resistant | No |
| Expandable Memory | Yes |
| Warranty | 1 Year Manufacturer |
| Shipping | Same Day From Lahore |
More from Huawei