Features
iCooler Quieter
The card is equipped with the widely acclaimed HIS iCooler certified by HIS that the card is quiet with noise level below 28dB when watching movies, surfing Facebook, working. . HIS iCooler provides an outstanding cooling performance and quiet environment. With HIS iCooler, the life span of the card is maximized while the noise level is minimized! You feel the quietness when viewing photos, browsing webs and checking your email.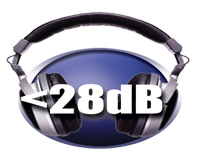 Long Lasting Design: Safer, Last Longer!
Enhances stability in critical gaming situations!
HIS cards are engineered with the highest standard of safety, preventing them any potential damages. Full Solid State Capacitors ensures the best power quality and enhances the card's stability in critical gaming situations!
Built for Crossfire
CrossFireX Ready!
The card's is armed with Crossfire Connector, ready for CrossFire & strengthened performance!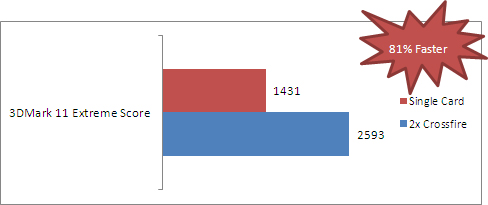 New Design, New Experiences
GCN
With AMD GCN technology, the card optimizes DirectX 11.1 gaming performance automatically up to 2.5 times faster! It also offers up to 4.5x compute performance and up to 95% lower GPU Idle Power Consumption!
Apps Faster & Smoother!
The card enables a "quality graphics" experience on everyday applications, giving huge performance boosts on image processing, file compression, media converter apps, and a lot more!
Adobe photoshop CS6
Corel Winzip 16.5
Musemage
Handbrake
MotionDSP Vreveal
GIMP
Cyberlink Power Director
ArcSoft Media Converter
PCI-e 3.0 Support
Armed with the latest PCI-e 3.0 bus design maximizes performance by delivering double bandwidth per lane of PCI-e 2.x. Paired the card with the latest platforms and get the ultimate performance!
Game Better & Faster
With full Microsoft DirectX 11.1 support, the card is ready for next generation DirectX games. Equipped with AMD HD3D technology, you can enjoy a stereo 3D experience in the latest 3D games. The card also offers up to 2x faster tessellation and faster DirectCompute over earlier cards. Gamers will be pleased to enjoy the life-like graphics!
Samsung SA700
Samsung SA750
Samsung TA950
Samsung SA950
Samsung TA 750
LG D2342P
LG D237IPS
Sounds Better
Output protected high bit rate 7.1 channel surround sound over HDMI with no additional cables required, heightening the sense of reality!
See Better, Enjoy Better
The card supports 30" LCD monitor and any large size TV up to 80" feature with 16:9 ratio in amazing 4096 by 2160 resolution. Up-scaling your computer into a multimedia center with the biggest display!
Enjoy HD Beauty
With Full HD 1080p support, the card delivers high quality 1920X1080 graphics, enabling seamless full-screen video playback. See HD, hear HD and feel HD - Enjoy the beautiful graphics now with the card!
Enjoy Copy Protected Movies
The card is HDCP complaint, enabling users to play copy-protected content, such as commercial DVD movies.
Enjoy True to Life Graphics
Quad HD videos have resolution four times that of current HD videos, meaning images too clear that may deceive your eyes! With the card, you are set for getting the movie theater experience to your home. You may be able to watch a video shooting the Eiffel tower and zoom it in to see your friend's face clearly from the top! Get your eyes impressed and enjoy mind-blowing graphics with extreme clarity, depth and texture!
View More, Work Better
Having one dedicated screen just for Twitter or Facebook and a second for outlook is not a dream anymore. You can easily connect to two displays. The dual-link DVI port allows you connect to a 30" DVI display up to 2560x1600. Resolution can even reach 4096x2160 with HDMI , good for TV up to 80"!

The card is an ideal solution for all those who rely on having several applications visible simultaneously for extra productivity. Multi-tasking just got a lot simpler! Make your computer a multi-display workstation!

Hear Better in Video Conference
Most GPUs today support only one audio stream at a time. The card, however, has DDM Audio(Discrete Digital Multi-Point Audio) which adds supports for up to 6 simultaneous independent audio streams. Audio seamlessly follows the video, providing affordable multi-display, multi-audio conferencing for consumers!